February 24, 2011
Project Management – A New Addition to Your Pro Bono Toolkit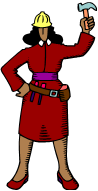 As corporate clients demand more value for their dollar from their outside counsel, law firms are grappling with the question of how to deliver predictable pricing and high-quality services on time and on budget. Law firms are challenged to meet these demands while maintaining profitability and lawyer satisfaction.
One potentially valuable tool that has been used for years in other areas of business, such as construction, marketing, manufacturing, and sales, is project management, an established method for planning work, tracking progress, and reporting status and changes. As a result, many firms are taking a page from the corporate world and turning to the discipline of project management — in which they look to unbundle the various stages and tasks associated with a matter so that each piece of the work can be assessed and improved, waste is eliminated, and the best personnel for each stage can be deployed.
To explore this cutting-edge trend, we will offer an exciting program exclusively for law firm attendees as part of the 2011 Annual Seminar and Forum on In-House Pro Bono: Project Management Tools for Pro Bono (Thursday, March 3, 1:45 to 2:45 p.m.). This new session will include a primer on law firm project management and how project management tools and best practices can be applied to pro bono practice to increase operational efficiency and improve outcomes. What does the adoption of project management mean for law firm pro bono? How can you apply prudent and robust management practices to pro bono projects to increase efficiencies and improve outcomes? How might you integrate pro bono and project management to increase partner engagement in pro bono?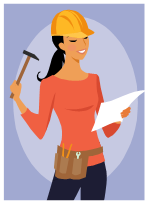 Whether your law firm is already applying the principles and methodologies of project management to meet client expectations and achieve its own strategic business objectives or still considering implementation, this session is certain to be thought-provoking. We are delighted that Carla Landry, a senior director of Hildebrand Baker Robbins and a senior consultant in the company's Law Firm Strategy and Structure Group will be sharing her expertise and joining PBI's Esther Lardent as facilitators for this intriguing program.
If you have questions or still need to register for the Seminar/Forum, please send an email to probonoseminar@courtesyassoc.com or call 202.973.8720. Looking forward to seeing you soon!