February 10, 2020
The Climate is Changing, So Why Isn't Pro Bono?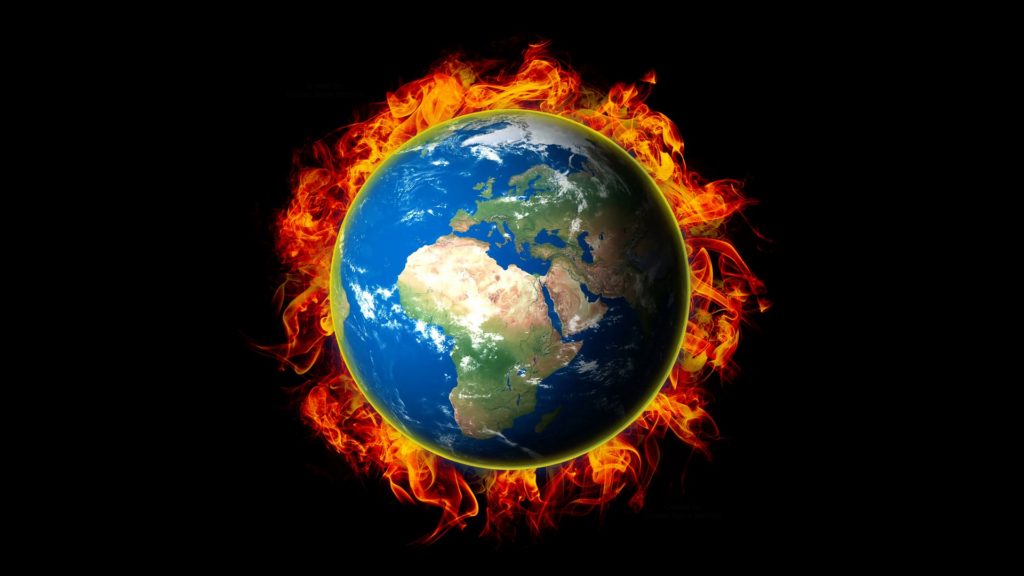 With Greta Thunberg, paper straws, and devastating fires in Australia dominating news headlines, it would make sense that pro bono attorneys and public interest organizations would follow suit in focusing on climate change. Yet environmental pro bono isn't getting the attention it deserves. Although environmental issues may not seem as dire or pressing to some attorneys as cases involving critical needs like housing and benefits, climate change is a planetary crisis that humanity is facing today. Researchers have found that climate change will have a dramatic impact on those living in poverty and that people living in poverty are particularly vulnerable to climate-related shocks and stressors. Those affected by natural disasters, unsafe living conditions, and exposure to extreme weather as a result of climate change are likely to experience deterioration in their economic well-being.
Pro bono attorneys have historically been eager to help with projects involving disaster relief. But pro bono environmental work is not limited to after the damage has been done. Now is the time to prioritize proactive environmental and climate change pro bono.
Why Does This Matter?
Reports indicate that environmental pro bono is a tiny percentage of the pro bono landscape. The CPBO Benchmarking Report from 2018 reveals that only 3% of pro bono work done by the reporting departments related to environmental law, with the majority of pro bono work being done in corporate law and immigration law. The ABA's 2018 Report, Supporting Justice: A Report on the Pro Bono Work of America's Lawyers does not even reference environmental pro bono work.
So, why is it so rare to see pro bono work for climate related cases? An easy answer would be that environmental law is a rapidly developing field. Before the EPA's emergence into the legal scene in 1970, environmental statutes protecting either our health or our planet were sparse. Environmental law has been in motion since then; the late 20th and early 21st century saw a surge of environmental law cases in everything from forest preservation to emission regulation. Today, dozens of cases have been tried on both the local and federal levels, helping to prevent hazards such as air pollution and wildlife depletion. As years have passed, the effects of climate change have intensified, making environmental pro bono work more important now than ever.
Another reason for the rarity of environmental pro bono could be conflicts of interest. Some companies may be less likely to pick up an environmentally-based pro bono case if their industry is not especially environmentally-conscious. While corporate sustainability is becoming a key priority for many companies across industries, many legal departments may not put their volunteer weight behind a cause that could threaten their business model. But there are ways to invest in our planet without upsetting a client base or business models. For example, pro bono attorneys can take on more localized projects to help people install renewable energy initiatives and support efforts for better living conditions. Supporting smaller projects at the community level can make an enormous environmental impact and often can be done in a way that does not present conflicts for the company.
One final reason why attorneys may not be participating in environmental pro bono could be a lack of understanding about what it entails, or they do not know where to find environmental pro bono opportunities. For those firms and companies looking to diversify their pro bono projects, environmental law encapsulates everything from property law to health law. One of the most famous environmental law cases in recent history was Rapanos v. United States (2006), an environmental case with an inherent private property law component. Environmental law is incredibly intersectional and needs all types of attorneys. These types of cases cover such a wide range of topics that lawyers with experience in seemingly unrelated fields can be an enormous help to the cause.
Furthermore, climate change litigation has two distinct prongs, according to White & Case: public law actions and private law actions. In public law actions, pro bono lawyers can support individuals' constitutional right to safe living environments through legal action to obtain things like access to clean water and sustainable housing. Additionally, volunteer lawyers can help people affected by unsafe environmental regulation and/or natural disaster repercussions. This type of law allows pro bono attorneys to address critical legal needs at the individual level while also contributing to the larger climate change cause. The private law realm involves breaches of contracts and torts involving environmental causes that may also lead to pro bono litigation. Something like an oil spill, gas leak, or even smells that significantly alter the quality of someone's property would fall into the environmental tort category. Working to uphold contracts that significantly protect land can be an important vein in fighting for climate justice. In short, there are multiple ways to get involved with environmental pro bono regardless of how attorneys might go about it.
Preexisting Environmental Pro Bono Initiatives
At the moment, there are some exciting environmental pro bono projects underway. At the Global Action Climate Summit in 2018, several organizations committed to engage in climate-related pro bono cases including nine law firms (Arnold & Porter*, Cooley*, Dentons*, Holland & Knight*, Latham & Watkins*, Morrison & Foerster*, Wilson Sonsini Goodrich & Rosati*, Hogan Lovells*, and Wilmer Hale*) that committed to contributing a collective $15 million to environmental pro bono services by 2020. Arnold & Porter has been working on projects focused on the need for a massive increase in renewable energy and recently created the Renewable Energy Legal Defense Initiative in partnership with Michael Gerrard of Columbia Law School which is entirely pro bono. Additionally, Michael Gerrard and John Dernbach of Widener University's Commonwealth Law School have spearheaded an initiative through which 20 large law firms have committed to draft model climate laws on a pro bono basis. The laws are primarily intended to focus on the reduction of fossil fuels. In terms of education opportunities for law students, Stanford Law School's Environmental Pro Bono Law Project is one example of an academic center that promotes research and analysis as well as opportunities for environmental pro bono work.
Many legal service organizations have committed their efforts to environmental work, and often offer pro bono opportunities. Green Pro Bono is an organization connecting individuals and nonprofits with pro bono lawyers looking to do environmental projects. One of their largest projects has been a collaboration between EGG-energy (Engineering Global Growth) entrepreneurs with a Goodwin Procter* pro bono attorney to deliver rechargeable electricity batteries (as opposed to kerosene) to low-income households in Tanzania. Earthjustice is another non-profit organization focused on providing pro bono environmental litigation services to protect health, preserve nature and wildlife, advance clean energy, and combat climate change, on behalf of their clients, some of whom include Standing Rock Sioux Tribe and The Humane Society of the United States.
Likewise, climate justice organizations have begun to make way for normalizing climate change and environmentalism as an everyday practice. The Conservation Law Foundation has worked to support environmentally sustainable practices in the U.S., particularly in New England. Additionally, the Sierra Club, American Rivers, and the Natural Resource Defense Council all do incredible work to encourage nature preservation. On a global scale, Citizens' Climate Lobby and the Environmental Defense Fund promote environmental standards on an international level. From these organizations and efforts alone, it's clear that environmentalism is a growing priority amongst activists and public interest advocates alike.
Looking into the Future of Environmental Pro Bono
These are inspiring examples of firms and organizations engaging in environmental work, but they can't do it alone. Pro bono programs at companies and firms can consider seeking out environmental law and climate change pro bono matters, in recognition that climate change is one of this generation's most immediate threats. Pro bono work of all kinds is important, but none can take place unless our planet remains intact and livable. Although pro bono legal counsel won't stop the earth from warming or the ice caps from melting, their work is critical to promoting and delivering justice.
*denotes a Law Firm Pro Bono Challenge® signatory
**denotes a Corporate Pro Bono Challenge® signatory
Hat tip to PBI intern Gabrielle Fagan for drafting this blog.
Interested in learning more about climate change pro bono? Come to PBI's Annual Conference and check out our session on "Tapping into Pro Bono Energy: How Lawyers are Transforming Climate Change" on Wednesday, March 18, 2020.