January 14, 2020
Tips for Making the Most of Pro Bono Programs in Small and Mid-Size Markets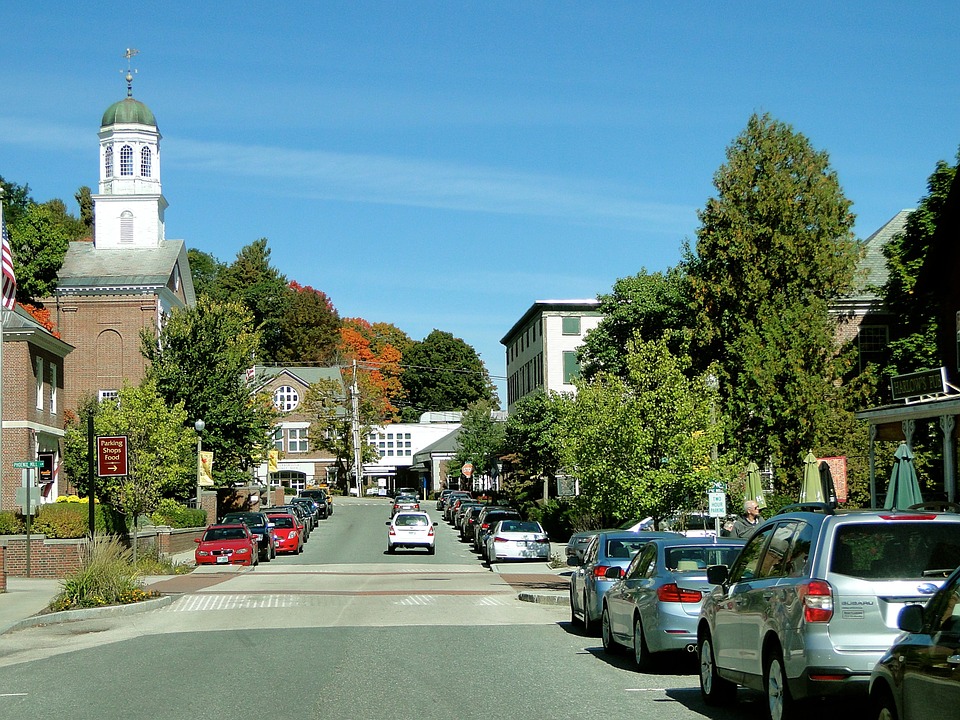 Pro bono programs in smaller markets often face challenges such as the number of opportunities, the size of the volunteer pool, and the availability of local resources. Rather than lament their location, law firm offices and legal departments located outside of larger metropolitan areas can collaborate and think creatively to achieve their pro bono goals.
At PBI's 2019 Annual Conference and in a PBI webinar, attorneys from MassMutual**, Capital One Financial Corporation**, Quarles & Brady*, and Hampden County Bar Association, who have seized the challenge of cultivating pro bono in small and mid-sized cities, shared best practices and solutions to common challenges. They distilled their advice into seven tips for capitalizing on pro bono in small and mid-size markets:
Partners are key. Consider partnering with other organizations in your community and even more far-flung partners that are willing to help. Partners include law firms, in-house legal departments, legal services organizations, bar associations, and community organizations.

In Springfield, Massachusetts, MassMutual partnered with the Hampden County Bar Association to engage its legal staff in pro bono. This partnership created more opportunities for in-house and small firm attorneys to provide pro bono legal services in an area of the state that lacks large law firms. In one year, the director doubled the number of pro bono programs that the bar association runs and increased recruitment of volunteers from around the region. Recently, MassMutual funded a position for a director of pro bono at the Bar Association to further the pro bono program.

In the Greater Richmond, Virginia area, eleven large law firms, two legal departments, and the Greater Richmond Bar Foundation collaborated to create a pro bono partnership Firms in Service, which delivers pro bono legal services. Recognizing that there was a high need for legal services in southwest Virginia, which has far fewer attorneys per capita to serve low-income individuals than Richmond itself, Firms in Service expanded its partnerships to include Southwest Legal Aid to provide pro bono assistance in more rural parts of the state. Now, volunteers in the Richmond area are able to serve clients remotely.

Get help! Invite paralegals, legal staff, law students, retired lawyers, judges, and others in your community to participate in pro bono opportunities. Think broadly about who can participate. Volunteers who are not lawyers can support pro bono efforts by assisting with intake or records review, among other responsibilities.

MassMutual has a task force to recruit paralegals and staff to volunteer in pro bono matters and seeks to increase participation from these lay advocates in the department. Currently, 50-60% of the legal department's staff participate in pro bono.

Start with a pilot (if you can). A pilot program allows an organization to test drive a pro bono program or initiative before committing fully. It can be implemented more quickly than the complete program, allows for vetting programs by measuring their success on a smaller scale, and provides an opportunity to work out and obtain feedback on the value and efficiency of the pro bono program. These steps help prevent volunteer attrition by ensuring that people feel that their time and input is valued.

Quarles & Brady often runs pilot pro bono projects to ensure that the firm has the right pro bono partners and is meeting a stated legal need. Pilot projects also allow the firm to work out who will be responsible for each part of the project, such as administration, communication, and liaising with the courts. After a successful pilot, the firm scales up. If firm leaders identify kinks, they have the opportunity to work them out. For example, when the firm piloted a brief advice immigration legal clinic in the south side of Milwaukee, they found that the marketing was attracting law enforcement. As a result, the firm made changes to its model for providing immigration advice to ensure that clients would receive advice safely and discretely.

Fundraise and leverage resources in your community. Research sources of funding such as grants in your community and surrounding areas. This can be a valuable source of funding for improving access to justice in the community. Keep statistics to demonstrate the impact of your work in the community to aid in fundraising. Also, keep in mind that urban areas can support more rural and remote neighborhoods.

To help launch Firms in Service in Richmond, Capital One made a seed donation and invited other partners in the Richmond area to join. These partners contributed both funds and volunteers to the collaboration, which serves residents in more rural parts of Virginia.

Be creative. Think of ways to engage professionals outside of the legal department to support delivery of pro bono legal services. In-kind donations from tech, data, or communications experts can help support the delivery of pro bono services.

MassMutual data scientists helped the Hampden County Bar Association to analyze data and establish a baseline for its debt clinic. The contribution of the data scientists' time and expertise allows partners to measure the success of their efforts.

Be strategic. Assess the needs in your community and the populations that are most vulnerable, and assess the interests and skills of your volunteers. Look for commonalities to identify projects that will have the greatest impact and be most enticing to volunteers.

Capital One's Richmond office identified projects that volunteers are passionate about and that serve critical needs in the community, such as providing financial and legal services to families of cancer patients in partnership with CancerLINC, a nonprofit that eases the burden of cancer by providing assistance, education, and referral to legal resources, financial guidance, and community services. Capital One also helped individuals released from prison to obtain restricted licenses for employment (thereby reducing recidivism) in partnership with the Drive to Work program, which assists low-income and previously incarcerated persons to restore their driving privileges.

Evaluate, and reevaluate. Periodically check in with colleagues, clients, volunteers, and partners to assess how the work is going, and whether the pro bono legal services are addressing the legal needs of the communities served.  

The Hampden County Bar Association is working closely with the pro bono community and the court to expands its pro bono consumer debt clinic. Having check-ins with pro bono volunteers, funders, community members, and judges helps to ensure that the program is benefiting the community and is efficiently serving the needs of the court.
Together, these tips will help you build and grow a stronger pro bono program in a smaller market. (Much of the advice applies in larger markets, too!)
To learn more, listen to our on-demand webinar, Location, Location, Location: Capitalizing on Unique Opportunities for Pro Bono in Small and Mid-Size Markets, or contact CPBO at cpbo@probonoinst.org.
*denotes a Law Firm Pro Bono Challenge® signatory
**denotes a Corporate Pro Bono Challenge® signatory