October 15, 2019
Leaves Are Falling, Pro Bono Is Calling
Just as surely as October brings about leaves changing color, baseball playoffs, trick-or-treat, and pumpkin everything, for attorneys, October also means Pro Bono Week.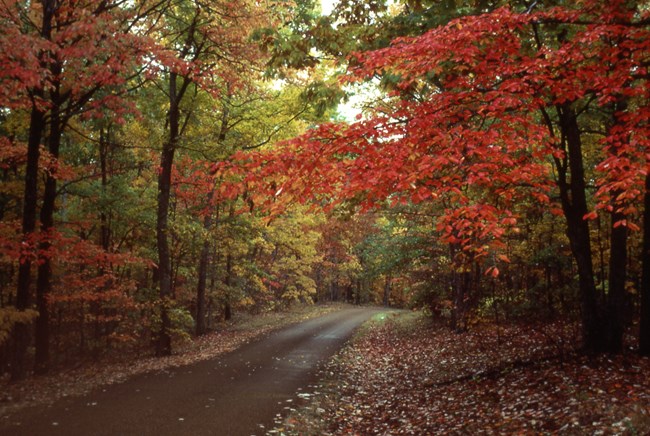 In the PBEye's hometown of Washington, D.C., DC Pro Bono Week is a great opportunity to learn new skills, serve new clients, and engage with the many legal service organizations in our community. With so many events planned, the "week" kicks off early, on Wednesday, October 16, with Pro Bono Goes Local: A Launch Celebration for DC Pro Bono Week, featuring the Chief Judges of the D.C. Court of Appeals and the D.C. Superior Court. Pro Bono Week runs through Saturday, October 26, when Rising for Justice will host an Expungement Clinic at which pro bono volunteers can represent clients eligible for criminal record sealing. Throughout the week, organizer Washington Council of Lawyers and its partners have planned opportunities to participate in clinics serving veterans or small businesses; to tour courthouses or a medical-legal partnership site; to participate in a poverty simulation to better understand the experience of low-income clients; and even to use tech skills to hack legal problems. Check out the full calendar of trainings and events and consider signing up.
But fear not if the Nation's Capital is not in your backyard; October brings a plethora of pro bono events and celebrations around the country. Pro bono supporters will join with the American Bar Association (ABA) for the 2019 National Celebration of Pro Bono from October 20 – 26, 2019. This event, now in its eleventh year, is an initiative of the ABA Standing Committee on Pro Bono and Public Service, which seeks to highlight the increasing demand for pro bono legal services and to honor the contributions of volunteer attorneys who help meet the demand. The ABA offers tools to search for 2019 Pro Bono Celebration Events geographically (check out this map) or chronologically (search for events on the calendar). Events include clinics and other direct service opportunities; pro bono fairs; recognition of outstanding pro bono volunteers; community education and outreach; continuing legal education (CLE) programs; and other training programs. Nearly 700 events are planned to date, with opportunities for experienced pro bono leaders and new volunteers alike. This year, the ABA's national celebration will highlight the need for legal assistance for domestic and sexual violence survivors. The ABA noted in selecting its theme that October is also domestic violence awareness month, and that pro bono attorneys can assist with matters including protective orders, custody, and child support.
Even if you're not formally participating in a Pro Bono Week in your community, this is a great opportunity to reflect on your pro bono program. What has worked well over the past few seasons? What might be needed to bring your program to the next level? How can your program engage more volunteers? Can your program do more to meet the critical legal needs of low-income residents in your community? How does pro bono benefit your community, your company, and your employees? These are worthy topics for consideration as your program begins planning and budgeting for greater and more impactful engagement throughout 2020. If you need help, PBI's Law Firm Pro Bono Project and Corporate Pro Bono project are here for you.