June 2, 2016
Don't Miss Out on the Benefits of Membership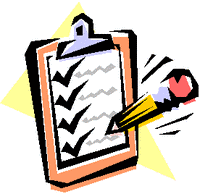 It's time to enroll or renew as a Member of the Law Firm Pro Bono Project for 2016-2017. Complete and return the enrollment form today to demonstrate your law firm's support for access to justice and pro bono service. Submit your form before September 1 to receive a 10 percent discount.
As a Member Firm, you'll have access to resources to help you strengthen and grow your firm's pro bono program, such as:
Please contact Law Firm Pro Bono Project Assistant Eva Richardson, if you have any questions or would like assistance with your firm's enrollment.
Special thanks to our first Member Firm of 2016-2017: Sidley Austin*†. We look forward to welcoming additional Member Firms in the coming weeks.
* denotes a Signatory to the Law Firm Pro Bono Challenge®
† denotes a Member of the Law Firm Pro Bono Project