May 10, 2016
Upcoming Webinars: "Integrating Pro Bono, CSR, and Charitable Giving" and "Representing Children and Adolescents (Pro Bono in Practice)"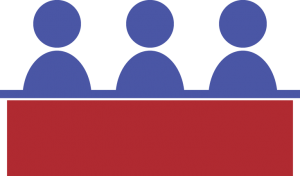 Join PBI in conjunction with West LegalEdcenter in June for two great webinars in our Best of the 2016 PBI Annual Conference series. These hour-long webinars reprise and supplement select sessions from PBI's Annual Conference.
Integrating Pro Bono, CSR, and Charitable Giving
Thursday, June 2
12:30 p.m. ET
Increasingly, companies are taking a fresh look at how their pro bono activities can be integrated with or complement their charitable contribution practices and corporate social responsibility (CSR) efforts. This webinar shares successful practices of in-house legal departments for approaching, integrating, and managing these efforts.
Speakers:
Shanti Ariker, salesforce.com, inc.**
Carolina Henriquez-Schmitz, Thomson Reuters Corporation**
Manasi Raveendran, International Business Machines Corporation
Representing Children and Adolescents (Pro Bono in Practice)
Wednesday, June 22
1:30 p.m. ET
This webinar will explore pro bono opportunities and developments related to representing children and adolescents. The discussion will include the status of available pro bono opportunities, emerging issues, how to get started, and opportunities for collaboration.
Speakers:
Kim Dvorchak, National Juvenile Defender Center
Angela Vigil, Baker & McKenzie*†
Karen Frederiksen, The Walt Disney Company
Interested in-house participants should contact CPBO Project Assistant Virginia Lyon for registration information or to submit questions in advance of the program. Registration is free for Law Firm Pro Bono Project Member Firms. Law firm participants should contact Law Firm Pro Bono Project Assistant Eva Richardson for registration information.
Schedule conflict? Don't worry – the program will also be available on-demand shortly after the original broadcast date.
**denotes a Corporate Pro Bono Challenge® signatory
* denotes a Signatory to the Law Firm Pro Bono Challenge®
† denotes a Member of the Law Firm Pro Bono Project