February 18, 2016
Why Do Lawyers Volunteer?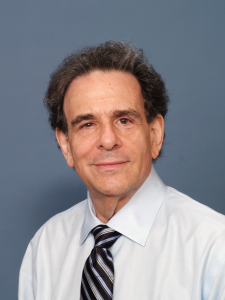 We're getting excited for the upcoming PBI Annual Conference and we hope you are too. This year, renowned lawyer-psychologist Dr. Larry Richard will lead the closing session on Friday, March 25, exploring why lawyers and staff do pro bono work and how to encourage them to get involved.
Dr. Richard, founder and principal consultant at LawyerBrain LLC, is recognized as the leading expert on the psychology of lawyer behavior and the "lawyer personality." He has also advised dozens of law firms on leadership, management, and related issues such as teams, change management, talent selection, assessment, and other aspects of strategic talent management. As part of his scholarship, he has gathered personality data on thousands of lawyers.
Dr. Richard presented at the 2012 PBI Annual Conference to rave reviews. Here's a sample of what attendees had to say:
"Dr. Richard was very entertaining but also had great substance with lots of takeaway information and ideas that are easily applicable to pro bono."
"His examples were so helpful and so accurate and so relevant to our firms and our work."
"Great way to end the Conference! Very motivating and interesting."
"A very unique perspective on motivating attorneys. It was refreshing and insightful."
Join us on March 25 – you don't want to miss it. If you have questions about the Conference or need assistance with registration, please email us or call 202.973.8720.