December 23, 2015
Verizon Returns to D.C. for its Third Clinic in a Box® Program in 2015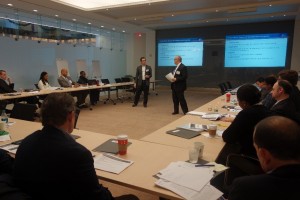 This year, Verizon Communications Inc.**, celebrating the fifth anniversary of the launch of its pro bono program, hosted three Clinic in a Box® Programs: Legal Audit in cities around the country: Dallas, Basking Ridge, New Jersey, and, on December 11, Washington, D.C. Co-hosted with CPBO and Verizon's long-term pro bono partner DLA Piper*†, the clinics
engaged 59 in-house volunteers from Verizon and other legal departments, and assisted 16 nonprofit organizations. In D.C., Verizon, CPBO, and DLA were joined by the United Way of the National Capital Area, who invited local nonprofits to attend and receive legal services from in-house volunteers.
Eighteen attorneys and professional staff from the legal departments of Verizon and The Brookings Institution began the day with a one-and-a-half-hour CLE program. Led by expert attorneys from DLA, the training program provided instruction on areas of law critical to nonprofits such as intellectual property, real estate, and employment. The volunteers then met in groups of two to four to conduct a legal audit of their assigned client organization by reviewing a 10-step checklist developed by CPBO and tailored by DLA to D.C., Maryland, and Virginia law.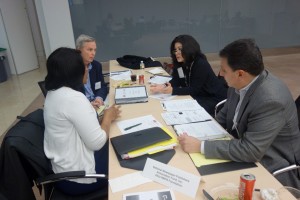 Ensuring the legal health of these nonprofits means that they can continue to provide services to the community, such as programs in dance, music, and athletics for at-risk youth, and free tax preparation services to thousands of low-income families.
 The PBEye congratulates Verizon and all of its pro bono partners and looks forward to more great work in 2016 and the years that follow!
The Clinic in a Box® program is a time-limited pro bono opportunity that allows in-house lawyers and other department staff to work together to provide meaningful assistance to organizations that serve the local community. Those interested in reading more about past CPBO Clinic in a Box® programs should click here. To learn more about hosting a Clinic in a Box® program, please contact CPBO Director Eve Runyon.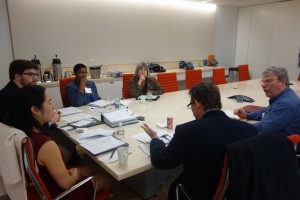 ** denotes Corporate Pro Bono Challenge® signatory
* denotes a Signatory to the Law Firm Pro Bono Challenge®
† denotes a Member of the Law Firm Pro Bono Project