December 3, 2015
Update: Pro Bono Matchmaking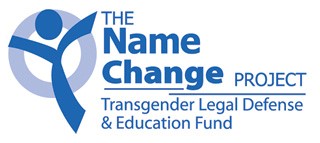 As we've previously reported, the Transgender Legal Defense & Education Fund's (TLDEF) innovative Name Change Project helps transgender people overcome the legal obstacles to securing a name change. Earlier this summer, The PBEye interviewed TLDEF's executive director, Michael Silverman, about the pro bono connections he's made at the PBI Annual Conference, including his collaboration with Heidi Naasko of Dykema Gossett*† to expand the Name Change Project to Michigan.
We're excited to report that after a six-month pilot program, TLDEF has officially launched the Name Change Project in the Detroit metro area and is now working with several other Michigan law firms. As Michael explains, "It is important for transgender people to be able to match their legal names with who they are. Doing so makes it easier for them to live their lives free from discrimination in things like employment, housing, and health care and other public accommodations." Check out TLDEF's press release and read compelling testimonials from clients about how aligning their legal names with their true selves has profoundly improved their lives.
As you can see, the PBI Annual Conference provides a unique opportunity for law firm and in-house attendees to make new connections and forge fruitful relationships with public interest organizations, leading to new opportunities for meaningful pro bono work. We are already looking forward to the 2016 PBI Annual Conference, which will be held on March 23-25 at the Capital Hilton in Washington, D.C.
* denotes a Signatory to the Law Firm Pro Bono Challenge®
† denotes a Member of the Law Firm Pro Bono Project