November 18, 2015
Many Milestones Celebrated at the ACC Annual Meeting Pro Bono Clinic

Last month, 22 in-house counsel from the Boston area, around the country, and Argentina participated in CPBO's Clinic in a Box® Program – Select Topic, co-hosted by the Northeast ACC Chapter, Mintz, Levin, Cohn, Ferris, Glovsky and Popeo*†, and The Lawyers Clearinghouse. The clinic focused on select policies important for local nonprofit organizations: Equal Employment Opportunity Policy, Non-Discrimination and Anti-Harassment Policy, Sick Leave Policy (reflects new law effective July 1, 2015), and Parental Leave Policy (reflects expanded law effective April 7, 2015).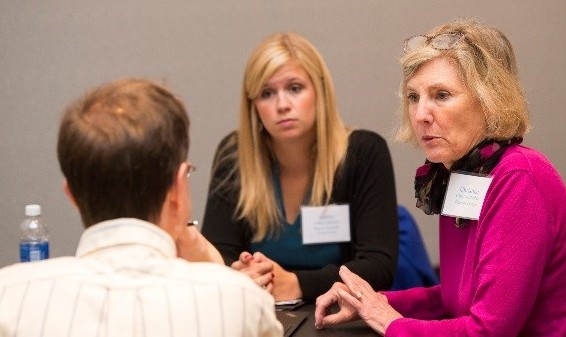 During the first half of the clinic, Mintz Levin attorneys provided training. Armed with the necessary information, volunteers then split into teams to meet with representatives of nine local nonprofit organizations to review checklists regarding each of the four policies, revise existing policies and draft new policies, depending upon the clients' needs.
Nonprofit organizations attending the clinic provide a wide range of services to the community, including aiding victims of domestic and sexual violence, supporting South Sudanese immigrants and their families, and feeding those in the Boston area who might otherwise go without food.
The attending clients and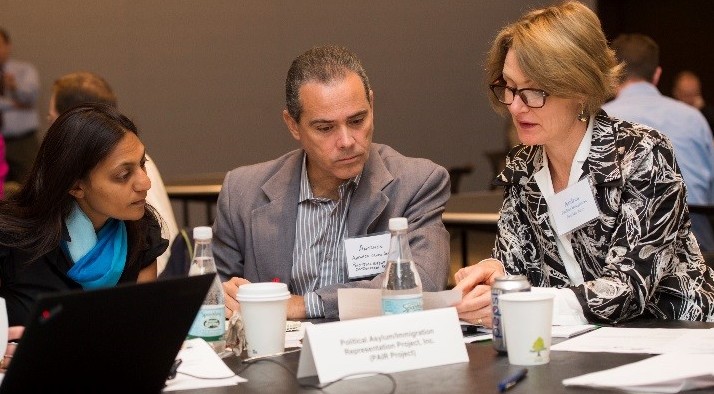 volunteers provided tremendous feedback on their experience. Clients stated that the clinic was "incredibly helpful" and the volunteers were "patient" and "wonderful to work with," while volunteers found the clinic to be very rewarding and a "wonderful experience." One volunteer remarked how she loved not just how much she learned, but that what she learned was able to be put to "immediate good use."
The clinic marked several milestones. It was the fifth Clinic in a Box® program co-hosted by the Northeast ACC Chapter in as many years (to read about the previous clinics, see "Back in Beantown, Serving Pro Bono," "ACC-Northeast Clinic in a Box Program: The Gift of Pro Bono Legal Services," "Pro Bono Through the Fog," and "Boston Pro Bono Clinic a Smashing Success"). In addition, it was the fifteenth pro bono clinic hosted at an ACC Annual Meeting. Over the years, more than 280 in-house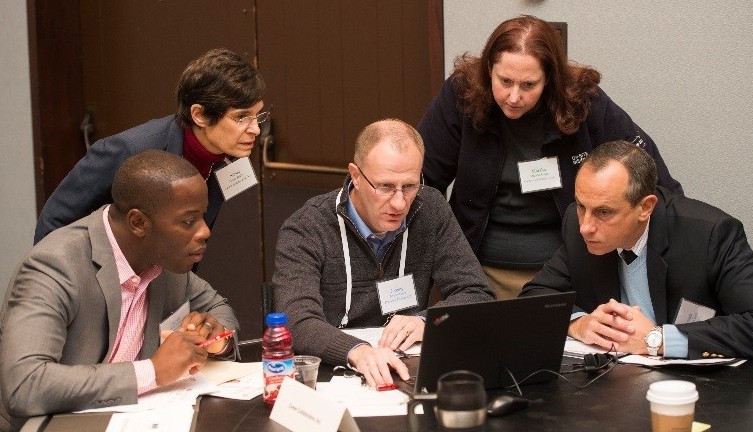 counsel have volunteered at those 15 clinics and assisted more than 100 clients.
To read more about past CPBO Clinic in a Box® programs, please click here. To learn more about hosting a Clinic in a Box® program or about in-house pro bono, please contact CPBO Director Eve Runyon.
* denotes a Signatory to the Law Firm Pro Bono Challenge®
† denotes a Member of the Law Firm Pro Bono Project