November 12, 2015
Verizon's Pro Bono Signal Receives Great Reception
H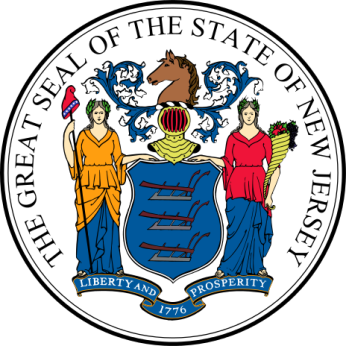 ot on the heels of the Verizon Communications Inc.** Clinic in a Box® program in Dallas, CPBO packed its bags for Verizon's headquarters in New Jersey for the second of three Clinic in a Box® Programs – Legal Audit co-hosted with Verizon and its pro bono partner DLA Piper*† this fall.
Verizon, once again, opened its doors to other companies to participate and was joined by volunteers from Prudential Financial, Inc.**, as well as members of ACC New Jersey Chapter from a variety of legal departments in the area. The 21 volunteers attended a 90-minute training led by expert attorneys from DLA Piper and then met in teams to conduct a legal audit of local nonprofits.  During the legal audit, volunteers reviewed a 10-step legal checklist, covering five key areas of law relevant to nonprofit organizations: governance, employment, intellectual property, real estate, and tax.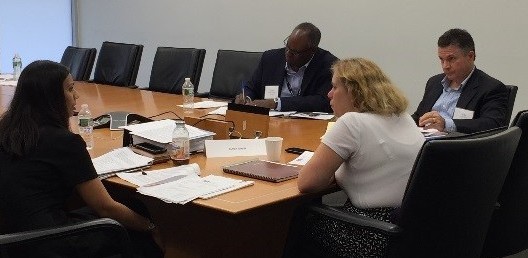 Volunteers helped to ensure the nonprofit clients that attended the clinic operate in good legal health and can continue providing crucial services to the local community, such as advocacy for abused and neglected children, support for female victims of domestic violence, and programs for children with special needs.
Feedback received at the end of clinic from clients and volunteers was extremely positive. One client stated that the clinic would help them to focus their efforts for the following year, while at least one volunteer noted the clinic was "valuable, rewarding, and informative."
The PBEye looks forward to reporting on
V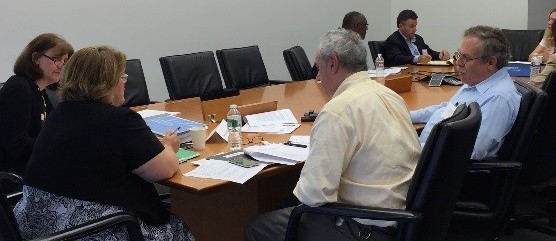 erizon's final clinic of the year, scheduled for December in Washington, D.C.  In the meantime, those interested in reading more about past CPBO Clinic in a Box® programs, should click here. To learn more about hosting a Clinic in a Box® program or about in-house pro bono, please contact CPBO Director Eve Runyon.
**denotes a Corporate Pro Bono Challenge® signatory
* denotes a Signatory to the Law Firm Pro Bono Challenge®
† denotes a Member of the Law Firm Pro Bono Project