June 4, 2015
Pro Bono is Key in the "Best of 2015"
The PBEye enthusiastically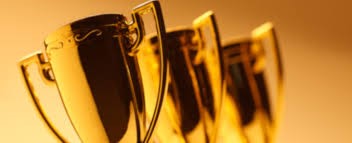 supports the ever increasing pro bono efforts of in-house legal teams. It should come as no surprise then, that when we spot in-house pro bono news in the headlines, we get a bit excited. Recently, Corporate Counsel announced the 2015 winners of its annual Best Legal Departments awards.  Of the four winners, two Corporate Pro Bono Challenge®  signatories were included: Intel Corporation** and Office Depot, Inc.** Among what differentiated Intel and Office Depot and led to their selection is their pro bono work. We applaud their efforts and congratulate them on their recognition.
Intel has devoted itself to pro bono work above and beyond for nearly a decade. Beginning in 2006, its award-winning pro bono program has encouraged members of the legal department to provide assistance to pro bono clients in issues ranging from domestic violence and housing, to healthcare and education, engaging with more than 1,000 clients in the U.S. alone since the program began. In addition, Intel played an integral role in the formation and staffing of the California Inventors Assistance Program, where attorneys assist low-income inventors in obtaining patents. Most recently, the department has begun leveraging its overseas attorneys by engaging in global pro bono in Africa, Europe, and Asia, winning two awards for their work.
Office Depot also has a strong pro bono program, remaining committed to providing legal services through a number of transitions, including a merger with OfficeMax. For example, lawyers in Office Depot's Florida headquarters frequently take on cases or participate in clinics in partnership with local legal aid organizations. Their Idaho colleagues volunteer as court-appointed special advocates representing neglected and abused children. Members of the legal department have also participated in programs such as "Dial-A-Lawyer" in which anonymous callers obtain answers to their personal legal questions, covering topics such as contracts, employment, foreclosures, and more.
Congratulations to Intel, Office Depot, and all the winners of the Corporate Counsel best legal departments of 2015. Keep up the hard work and your commitments to pro bono. For more information about in-house pro bono, please contact CPBO Director Eve Runyon.
** Denotes a Corporate Pro Bono Challenge® signatory
Hat tip to PBI intern Adam Baginski for his contribution to this blog.