May 29, 2015
Upcoming Webinar: Pro Bono for Entrepreneurial Clients: Small Businesses and Social Entrepreneurs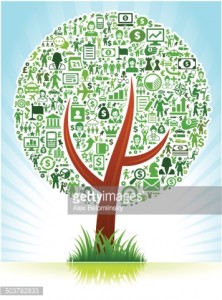 Join us Tuesday, June 9 at 1:00 p.m. ET for "Pro Bono for Entrepreneurial Clients: Small Businesses and Social Entrepreneurs," a one-hour program hosted in conjunction with West LegalEdCenter. This program is part of our "Best of the 2015 PBI Annual Conference" series of webinars, which reprise and supplement select sessions from the 2015 PBI Annual Conference.
A growing number of transactional pro bono opportunities, including complex and sophisticated ones, involve social entrepreneurs and small businesses. The following panelists will address best practices for providing pro bono representation to these transformative "change agents," including locating appropriate clients, assessing eligibility, dealing with potential conflicts, identifying the appropriate scope of pro bono legal work, and reassessing relationships when clients achieve financial success:
Judah Ariel, Sidley Austin*†
Jennifer DaSilva, Start Small Think Big, Inc.
Regina Hopkins, D.C. Bar Pro Bono Program
Cynthia Weiss, Latham & Watkins*†
Interested in-house counsel should contact CPBO Project Assistant Josh Lefebvre for registration information or to submit questions in advance of the program. Registration is free for Law Firm Pro Bono Project Member Firms. Law firm participants should contact Law Firm Pro Bono Project Assistant Eva Richardson for registration information.
Schedule conflict? Don't worry – the program will also be available on-demand shortly after the original broadcast date.
* denotes a Signatory to the Law Firm Pro Bono Challenge®
† denotes a Member of the Law Firm Pro Bono Project