May 28, 2015
Marketplace of Pro Bono Ideas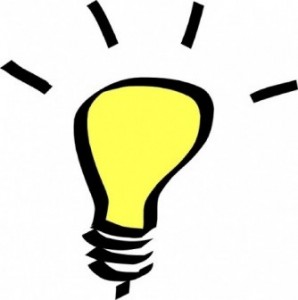 The 2015 PBI Annual Conference featured two dynamic "Marketplace of Ideas" sessions, during which attendees learned about new opportunities, offerings, infrastructure, and other creative and replicable pro bono developments and projects.
The PBEye is pleased to share these ideas with the hope that they may guide and inspire you to think creatively, strategically, and collaboratively about future pro bono initiatives. A few of the projects featured include:
Health Justice Partnerships
Fiona McLeay discussed the Health Justice Partnership (HJP) model of legal services delivery in Australia. HJP is a holistic model of collaboration to provide better health outcomes and access to justice, similar to the Medical-Legal Partnership model in the U.S. McLeay described how her organization, Justice Connect, identifies unmet legal needs in a community and develops partnerships to address them.
For example, Justice Connect's Seniors Law program helps the elderly age with dignity and respect by reducing the incidence of elder abuse. They originally developed a clinic-based approach for the program, but this strategy was unsuccessful due to the breadth and complexity of the problem. After extensive research and data analysis, they determined that elder abuse was, in fact, happening, but various factors, such as reluctance to disclose information to lawyers and being homebound, posed barriers to the provision of legal services. Justice Connect consequently adopted the HJP model of legal services for Seniors Law, which has allowed them to better identify legal issues and serve potential clients.
Legal Aid Academy
Julie LaEace of Kirkland & Ellis*† shared the firm's contributions to the Chicago Bar Foundation's Legal Aid Academy, a program designed to improve training and professional development opportunities for attorneys and staff working for legal services providers. Building on its elaborate and pioneering in-house trial advocacy trainings (including lectures, workshops, and mock trials that take place as part of the nationally renowned "Kirkland Institute for Trial Advocacy (KITA)"), to which Kirkland invites legal aid attorneys as appropriate, the firm's training and development team created a customized two-day deposition skills program for legal aid attorneys. The intensive program was taught by veteran legal aid attorneys and Kirkland partners. The firm hired actors to serve as witnesses and court reporters were present to heighten the experiential learning. In addition to providing significant and tailored training to the participants, the program gave Kirkland partners and legal aid attorneys a greater appreciation for the other's practice.
Building and Sustaining Clinics
Leah Medway described how Perkins Coie*† developed its Deferred Action for Childhood Arrivals (DACA) clinic and discussed how the clinic model can be used effectively. She identified three keys to success: (1) having strong partnerships with legal services providers; (2) having ample administrative support within the firm; and (3) strategically using technology to achieve growth and maximize outcomes. Perkins Coie partnered with the Northwest Immigrant Rights Project (NWIRP) to create and administer its twice-monthly DACA clinics. NWIRP prescreens all clients for eligibility. Firm pro bono attorneys have access to the expertise of an experienced immigration lawyer, as a NWIRP representative is present on-site at each clinic. There is strong administrative support for the clinic within the firm, with an enthusiastic associate who spearheads the initiative and a clinic coordinator. Finally, with the help of the firm's IT department, an attorney developed a program that auto-populates forms and the firm is beta-testing a website that would allow clients to enter relevant information prior to meeting with an attorney. The clinic is positioned to expand even further to efficiently serve a larger volume of clients.
***
Be on the lookout for the full recap of the 2015 Marketplace of Ideas sessions in The Pro Bono Wire. We look forward to learning more and sharing other replicable ideas and projects at the 2016 PBI Annual Conference in Washington, D.C., on March 23-25.
* denotes a Signatory to the Law Firm Pro Bono Challenge®
† denotes a Member of the Law Firm Pro Bono Project