January 23, 2015
Upcoming Webinar: An Inside Look at In-House Pro Bono Partnerships
Join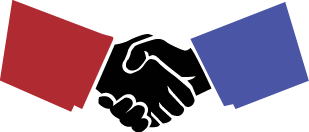 us on February 3rd at 12:30 p.m. ET for "An Inside Look at In-House Pro Bono Partnerships," a one-hour program hosted in conjunction with WestLegalEdcenter that will feature an in-depth look at the partnership between American International Group, Inc.'s** Global Legal, Compliance, Regulatory, and Government Affairs department (GLCR), and the Iraqi Refugee Assistance Project (IRAP) to provide pro bono legal services to Afghan refugees whose lives are in danger due to their work with the U.S. government.
On November 6 at the PBI Annual Dinner in New York City, AIG and IRAP were presented with the 2014 CPBO Pro Bono Partner Award for their pioneering, collaborative effort to serve the legal needs of refugees in the Middle East. The effectiveness of the partnership between AIG and IRAP has been proven repeatedly, from a client who successfully obtained a visa and began a new life in the U.S. to contributions to three major policy/legislative victories. The first victory in October 2013 was the extension of the Iraqi SIV program, followed by landmark legislation that made improvements to the SIV application process including giving SIV applicants access to counsel in overseas proceedings and the right to appeal SIV rejections, and finally the addition of 1,000 visas to the Afghan SIV program.
The following panelists will discuss the substance of their work as well as provide insight into the development and maintenance of their strong partnership:
Erica Blau, Associate Counsel, American International Group, Inc.
Ariele Cohen, Associate General Counsel, American International Group, Inc.
Kristen Gudewicz, Associate General Counsel, American International Group, Inc.
Becca Heller, Director and Co-founder, IRAP
Stephen Poellot, Legal Director, IRAP
CLE credit is available in many states. Interested in-house counsel should contact CPBO Project Assistant Josh Lefebvre for registration information or to submit questions in advance of the program. Registration is free for Law Firm Pro Bono Project Member Law Firms. Law firm participants should contact Law Firm Pro Bono Project Assistant Eva Richardson for registration information.
Schedule conflict? Don't worry – the program will also be available on-demand shortly after the original broadcast date.
** denotes Corporate Pro Bono Challenge® signatory