November 19, 2014
Interested in Co-Hosting a 2015 Clinic in a Box® Program?
C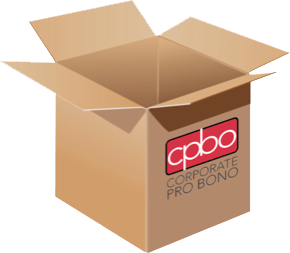 alling all legal departments and ACC chapters interested in co-hosting a Clinic in a Box® program in 2015 – the time to select a date and begin planning is now! An off-the-shelf model used by legal departments and ACC chapters around the country, with the support of CPBO, law firms, and public interest organizations, the Clinic in a Box® program offers in-house counsel and their colleagues the opportunity to guide a local nonprofit organization or small business through an assessment of its legal health, providing meaningful services to organizations in need.
CPBO's Clinic in a Box® program is a popular way to engage in-house counsel in pro bono and assist local nonprofit organizations or small businesses. By the close of 2014, CPBO will have co-hosted 53 clinics, during which more than 1,500 in-house attorneys have participated and more than 500 clients have been helped. In total, these organizations assist hundreds of thousands of beneficiaries.
2015 is fast approaching and the calendar will fill up fast. Whether selecting the full-service or limited-support license, proper planning and preparation requires four to five months. To secure your preferred date and ensure sufficient time to make the clinic a success, please contact CPBO Director Eve Runyon.