October 30, 2014
With the Clinic in a Box® Program, Verizon Has Great Reception
Verizon Communications, Inc.** pl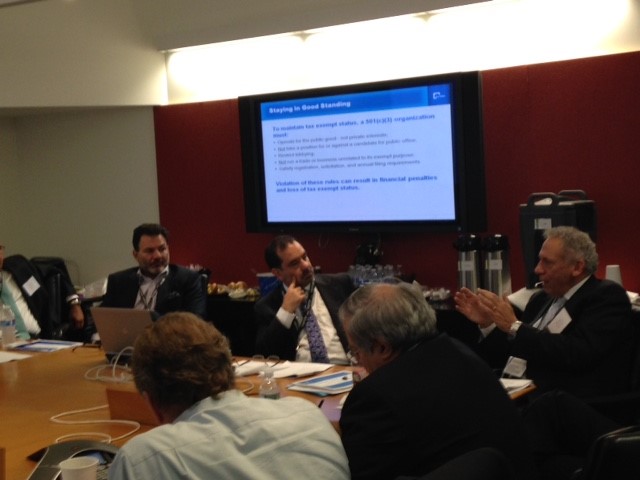 ugged into pro bono again this month, hosting its sixth Clinic in a Box® program on October 16 at its headquarters in Basking Ridge, N.J., in collaboration with CPBO and DLA Piper *†. During the clinic, 13 Verizon volunteers assisted six local nonprofits that provide a wide range of services essential to the community, including youth advocacy, support for victims of domestic violence, and services for displaced children. By providing this opportunity for legal assistance to these organizations, Verizon has helped in making sure these organizations can continue to provide invaluable services to the community.
Many of the clients expressed how thrilled they were to receive help from such engaged volunteers and were happy to leave with "to-do lists" from the lawyers they met with that day. The volunteers were also happy to help, with many finding the experience not just personally rewarding but also a great opportunity to engage with other Verizon lawyers with whom they may not work on a day-to-day basis.
The success of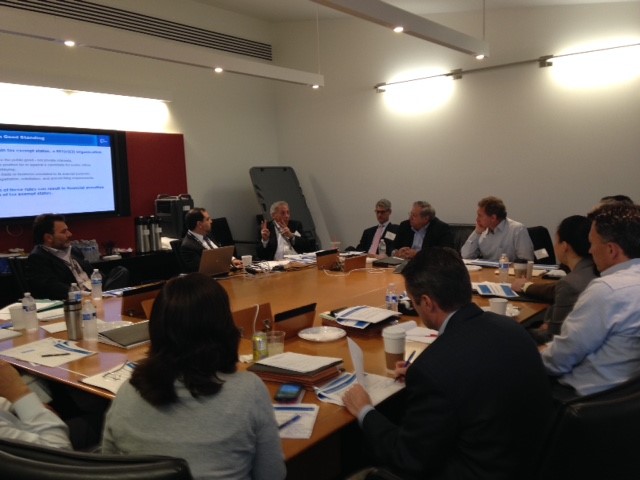 this clinic comes hot off the heels of the Clinic in a Box® program that Verizon hosted last month, which served nonprofit organizations from the D.C. metro area. It was at that clinic that John Frantz, Verizon vice president and assistant general counsel as well as chair of Verizon's Pro Bono Committee, remarked how much Verizon's pro bono efforts have grown since the company hosted its first Clinic in a Box® program just four years ago.
The Clinic in a Box® program is a time-limited pro bono opportunity that allows in-house lawyers and other legal department staff to work together to provide meaningful assistance to organizations that serve the local community. Those interested in reading more about past CPBO Clinic in a Box® programs should click here. To learn more about hosting a Clinic in a Box® program, contact CPBO Director Eve Runyon.
** denotes Corporate Pro Bono Challenge® signatory
* denotes a Signatory to the Law Firm Pro Bono Challenge®
† denotes a Member of the Law Firm Pro Bono Project