October 30, 2014
Don't Forget to Vote – and Do Pro Bono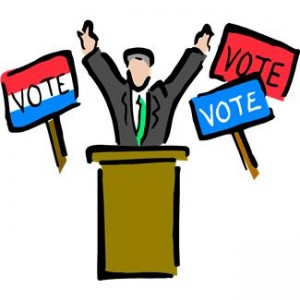 With the 2014 midterm election just days away, The PBEye has been thinking about election-related pro bono opportunities. Pro bono lawyers are at the forefront of non-partisan legal efforts during and in-between major election cycles to ensure that all eligible voters have equal access to the ballot box and to cure legal flaws in the election system which threaten the accuracy and legitimacy of the voting process.
Since the U.S. Supreme Court weakened enforcement of the Voting Rights Act with its decision in Shelby County v. Holder, a number of states have moved forward with various voting restrictions, which have created confusion among the electorate and introduced new hurdles to accessing the ballot box that disproportionately affect low-income, minority, college-age, and elderly voters. As we previously reported, Law Firm Pro Bono Project Member Firms and Challenge® Signatories have devoted significant pro bono time and resources to protecting the right to vote in the months leading up to this critical election.
In addition to protecting voting rights, there are many other roles for pro bono lawyers to play at all levels of the election protection and reform processes on Election Day and year-round. Opportunities for involvement include crafting legislation, researching legal developments, monitoring the election process for unlawful behavior, interfacing between public interest groups and government officials on legal issues, representing eligible individual voters, and aiding local, state, and national organizations in bringing impact litigation to challenge unconstitutional election laws.
To learn more about how pro bono lawyers can play an important role on Election Day and all year-round, listen to the on-demand version of our webinar "Pro Bono in Practice: Elections." CLE credit is available for this program in many jurisdictions. Registration is free for Law Firm Project Member Firms. Please contact Law Firm Project Assistant Eva Richardson for registration information or for assistance with becoming a Member.
For more ideas, check out the Law Firm Project's popular publication Facing the Challenges of Citizenship: Election-Related Pro Bono Opportunities. Visit our Resource Clearinghouse to download the publication, which is free for Law Firm Project Members and available to all others for purchase.
Hat tip to PBI intern Mike Minahan for his help with this post.