October 16, 2014
Closing Time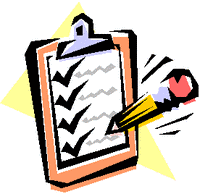 Does your firm have a backlog of open pro bono matters of undetermined status? Are you interested in streamlining or enhancing your firm's existing procedures for closing pro bono matters? Check out the Law Firm Pro Bono Project's new toolkit, Closing Time: Practice Tips for Administratively Closing Pro Bono Matters, designed to help firms institutionalize and improve their practices and procedures for routinely closing completed pro bono cases.
File management and accurate recordkeeping are important aspects of a firm's risk management strategy. While most firms understand the importance of following firm protocol to open new pro bono matters, closing pro bono matters can often be overlooked. Proper matter closure will help prevent clerical and other errors, enhance supervision and oversight, and ensure that the status of every pro bono matter is clear to both the firm and its clients. This new toolkit includes, among other things, practices tips; a sample client closure letter; and model pro bono closure forms, which could be used to foster the integration of lawyer professional development and pro bono.
Visit our Resource Clearinghouse to download the publication, which is free for Law Firm Project Members and available to all others for purchase. If you are new to the Resource Clearinghouse, please contact Eva Richardson to register.
We are grateful for the assistance provided by PBI intern Jordyn Coad.