October 3, 2014
Verizon Connects to Pro Bono with a Clinic in a Box® Program
O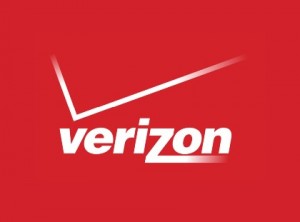 n September 16, Verizon Communications, Inc.** co-hosted its fifth Clinic in a Box® program. Along with co-hosts CPBO, DLA Piper *†, and the D.C. Bar Pro Bono Program, Verizon held the clinic in its downtown D.C. offices. During the clinic, nearly 40 lawyers and other professional staff from the company's metro area offices assisted 11 local nonprofits.
John Frantz, Verizon vice president and assistant general counsel and chair of Verizon's Pro Bono Committee, welcomed the volunteers to the clinic and noted that it had been four years since Verizon hosted its first Clinic in a Box® program, then in Arlington, Va., which was also the first pro bono event the department sponsored. Verizon's pro bono program has grown dramatically in the time since and co-hosting periodic Clinic in a Box® programs is now just one of many of Verizon's pro bono efforts.
After welcome remarks from each of the co-hosts, the clinic began with an hour and a half training session led by expert attorneys from DLA Piper, covering areas of law relevant to nonprofit organizations. The Verizon volunteers then met in teams to conduct a legal audit of each organization. During the meetings, volunteers reviewed a legal audit checklist, developed by CPBO and tailored by DLA Piper to D.C., Maryland, and Virginia law. The volunteers identified issues of concern and provided guidance to the nonprofit clients as needed.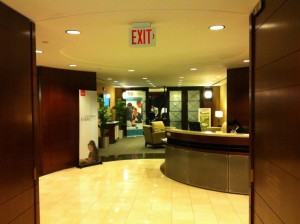 The clients remarked not only on the breadth of issues covered at the clinic but how the assistance offered by the Clinic in a Box® program is "crucial in the nonprofit arena" and provides vital resources to the greater community. The nonprofits served during the clinic supply a wide range of services, including assistance to victims of domestic violence, employment support and career education for low-income women, as well as educational programs to tackle underage drinking and drunk driving.
The PBEye is pleased to report on the impact of the clinic on the community's nonprofits, as well as the ongoing pro bono participation of Verizon's legal department. The Clinic in a Box® program is a time-limited pro bono opportunity that allows in-house lawyers and other department staff to work together to provide meaningful assistance to organizations that serve the local community. Those interested in reading more about past CPBO Clinic in a Box® programs should click here. To learn more about hosting a Clinic in a Box® program, contact CPBO Director Eve Runyon.
** denotes Corporate Pro Bono Challenge® signatory