September 4, 2014
Upcoming Webinar: Juvenile Justice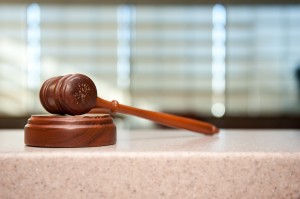 Have you been watching the recent events in Ferguson, Mo., following the police-involved shooting of unarmed teenager Michael Brown and wondering how you could make a difference? Join us on September 10 at 1:00 p.m. EDT for "Pro Bono in Practice: Juvenile Justice." This one-hour webinar, hosted in conjunction with West LegalEdcenter, is part of our series of "Best of the 2014 PBI Annual Conference" webinars reprising and supplementing some of the most popular sessions from the Conference.
Pro bono lawyers can have an impact by representing individuals, one client at a time, and by advocating for systemic reform, changing laws, policies, regulations, and practices that benefit government bureaucracies at the expense of our human rights and dignity. The following panelists will explore pro bono opportunities and legal developments related to juvenile justice:
• Mary Benton, Alston & Bird*†
• Marsha Levick, Juvenile Law Center
• Angela Vigil, Baker & McKenzie*†
This program will address the status of available pro bono opportunities, ranging from litigation to policy work; emerging legal issues; how to get started; and opportunities for collaboration. Join us to learn about pressing juvenile justice-related issues such as the school-to-prison pipeline, access to counsel, and collateral consequences of criminal convictions, and how pro bono volunteers can get involved and make a difference.
CLE credit is available in many states for this program. Registration is free for Law Firm Pro Bono Project Member Firms. Law firm participants should contact Law Firm Pro Bono Project Assistant Eva Richardson for registration information or to submit questions in advance of the program and in-house participants should contact CPBO Project Assistant Josh Lefebvre.
Schedule conflict? Don't worry – the program will also be available on-demand shortly after the original broadcast date.
* denotes a Signatory to the Law Firm Pro Bono Challenge®
† denotes a Member of the Law Firm Pro Bono Project