July 1, 2014
United to Give Back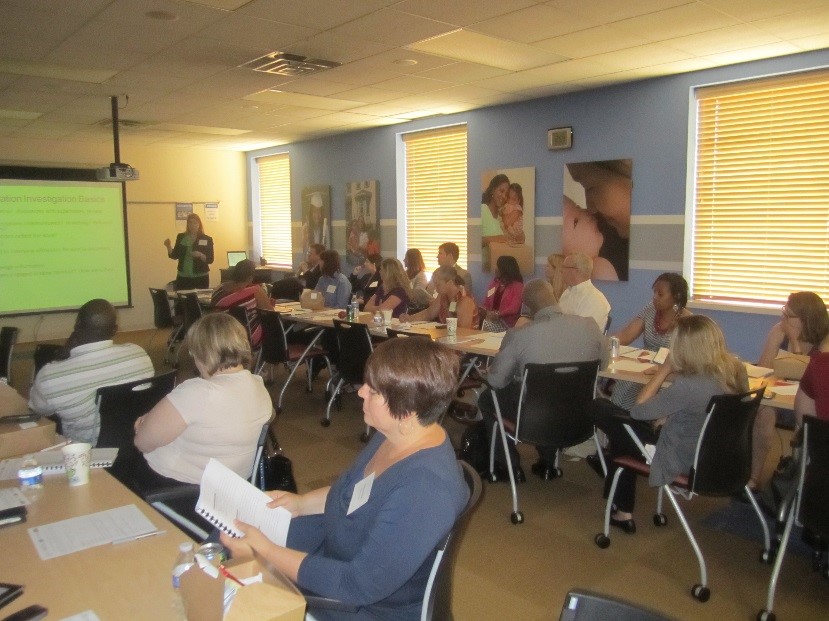 On June 23, CPBO, Central Ohio ACC Chapter (CO-ACC), United Way of Central Ohio (UWCO), and Barnes & Thornburg*† co-hosted a free legal education program in Columbus, Ohio, for UWCO member agencies on hiring and firing. The concept for the event sprung from a Clinic in a Box® program co-hosted by the same organizations in May 2013 that The PBEye reported on in OH, What a View!  At that clinic, Eric Henricks, assistant general counsel at Nationwide Insurance** and past chair of CO-ACC's pro bono committee, saw the potential for CO-ACC members to continue assisting UWCO member nonprofits throughout the year, not just as the result of the occasional clinic.  UWCO leadership was interested in the idea, as were the other co-hosts.  That began a year-long process of conversations, research, and planning that resulted in a wildly successful program that all hope will be the first in a series.
Like many communities, Columbus is home to many nonprofit organizations that provide critical services but are financially strapped. UWCO provides tremendous support but not legal services. At the same time, there are many in-house counsel eager to utilize their skills to provide pro bono legal services. The job of the co-hosts was to determine the best manner in which to provide assistance. To do so, UWCO and CO-ACC surveyed its members and the co-hosts spent time analyzing and brainstorming. Based on survey responses, hosting a legal educational program focused on specific legal needs was a clear winner, which turned out to be true!  Approximately 50 representatives of UWCO member agencies attended the one and a half hour presentation on hiring and firing by in-house counsel and CO-ACC members Beth Spain, assistant counsel at Honda North America, Inc., and Jill Fridley, counsel at United Retirement Plan Consultants, along with Amy Ita and Bill Nolan from Barnes & Thornburg.
The PBEye looks forward to reporting on future events hosted by CO-ACC, UWCO, and Barnes & Thornburg. Those at ACC chapters interested in co-hosting a Clinic in a Box® program or developing a program similar to the legal education program, contact CPBO Director Eve Runyon.
† denotes a Member of the Law Firm Pro Bono Project
* denotes a Signatory to the Law Firm Pro Bono Challenge®
**denotes a Signatory to the Corporate Pro Bono Challenge®