June 27, 2014
Pro Bono in Hong Kong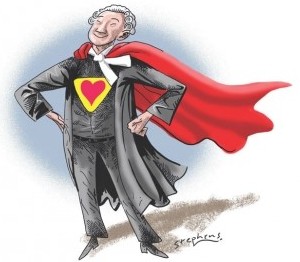 This week, The PBEye turns its focus to the challenges and opportunities for pro bono in Hong Kong. There has been growing recognition in recent years that traditional legal aid alone does not suffice to address the need for legal services. Pro bono assistance to address this gap is often implemented to or through nonprofit partners, a task made easier by increased availability of clearinghouses which connect pro bono lawyers with NGOs in need of their skills. Local examples of pro bono provided to or in partnership with nonprofits include: Latham & Watkins*†, which worked with the Hong Kong Refugee Advice Centre (relaunched as Justice Centre Hong Kong) to provide free legal advice and representation of those seeking refugee status; Reed Smith*†, which trained and participated in the Helpers for Domestic Helpers project, which hosts drop-in centers that offer free basic legal counselling and practical assistance to foreign domestic helpers working in Hong Kong; and K&L Gates*†, which advises Hong Kong-based Independent Schools Foundation (ISF) Academy, a bilingual K-12 school, on general legal matters, including agreement drafting and review, contracts matters, and capital notes.
Despite interest in pro bono, however, challenges to increased participation remain. PBI's Global Pro Bono Project features a survey of pro bono in 71 jurisdictions, last updated in 2012 by Latham, which includes analysis of the pro bono landscape in Hong Kong. The survey found a mixed picture, with significant percentages of solicitors and barristers who did not participate in pro bono. Challenges to greater participation included lack of time and insufficient resources to dedicate to pro bono work. In addition, foreign lawyers and law firms are not allowed to advise on Hong Kong law, which precludes them from pro bono representation in Hong Kong courts.
Despite such findings, The PBEye is encouraged by increased public attention to the critical role of pro bono in Hong Kong, including the role lawyers can play in assisting the city's nonprofit community to advance social justice.
* denotes a Signatory to the Law Firm Pro Bono Challenge®
† denotes a Member of the Law Firm Pro Bono Project