April 4, 2014
Pro Bono a Key Factor in General Counsel Evaluation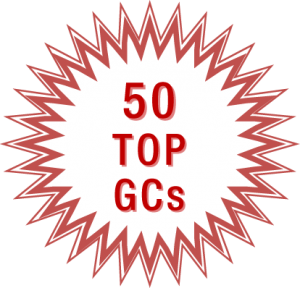 The PBEye was excited to read that pro bono was one of the six criteria The National Law Journal (NLJ) used in compiling its recently published "America's 50 Outstanding General Counsel"! Its inclusion is fantastic; especially considering 10 years ago in-house pro bono was still seen as novel and unusual by many. Not anymore. In fact, while 13 of the 50 outstanding general counsel were highlighted by NLJ for their excellent commitment to the underrepresented and the community, The PBEye knows from its colleagues at CPBO that there are many more on the list whose commitment to pro bono is noteworthy and even more general counsel not listed who are pro bono stars.
CPBO has had the pleasure of working with hundreds of legal departments, including many of those led by general counsel on the list. Of the 50 general counsel selected by NLJ, 18 of them are CPBO Challenge® signatories, six serve on the CPBO Advisory Board (including co-chairs Brad Smith of Microsoft Corporation** and Laura Stein of The Clorox Company**), and more than half oversee legal departments with formal pro bono programs.
Cheers to NLJ for recognizing the importance of pro bono in legal departments and the community, and for recognizing what makes an outstanding general counsel.
Congratulations to all those who were honored!