February 21, 2014
Marketplace of Ideas: Global — March 6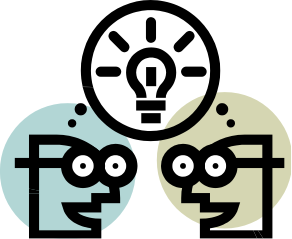 We are getting excited for the 2014 PBI Annual Conference  and hope you are too!  One of the perennial highlights of the Conference is the "Marketplace of Ideas" session, a fast paced opportunity for presenters to share unique or replicable pro bono projects.  Presenters identify real-world legal needs and explain how their projects are successfully addressing them.  In response to positive feedback, we have added a third Marketplace session to address unique or replicable global pro bono projects.  This session takes place on Thursday, March 6 at 1:30–2:30 p.m., and will feature topics such as:
Assisting nonprofits with submissions of reports to the U.N.;
Supporting a Cambodian nonprofit on behalf of dispossessed villagers with respect to land rights; and
Resolving claims regarding art works stolen during the Holocaust.
If you are interested in hearing about new ideas in the world of global pro bono, you won't want to miss this new "Marketplace of Ideas: Global" session — we hope to see you there!