February 20, 2014
What's New for Law Firm Conference Attendees?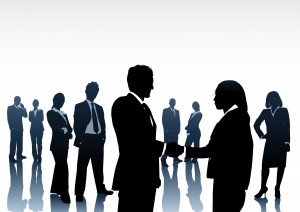 Maybe you've heard the kids on some popular TV commercials explain: "More is better!"  Well, we happen to agree.  This year, we have expanded programming and networking opportunities exclusive to law firm attendees. The Law Firm Welcome Lunch – What's Next? The Future of BigLaw and Law Firm Pro Bono at noon on March 5 will offer, for the first time, an opportunity for all law firm participants to start their substantive Conference experience together.  Join us to receive compelling insights from today's most influential leaders in law, innovation, and pro bono.  Potential discussion topics may include:
Major shifts in hiring practices, attorney headcount, demographics, recruitment, and compensation
New approaches to professional development, advancement, and project management
Globalization
New generations of law firm leadership and sources of power and control
Shifts in billing arrangements and relationships with corporate clients
How do these and other trends impact law firm pro bono? Come and join the discussion with our distinguished panel of experts.
Immediately following the opening program will be the Law Firm Networking Dessert and Coffee.  Another innovation, this hour is a dedicated time for you to meet or reconnect with other law firm attendees and to share experiences, explore legal needs and opportunities for collaboration, and to discuss and learn about issues of particular interest.
Feel free to e-mail us if you have any questions.  To learn more about other sessions and the full event schedule, please view the law firm agenda.
Whether you are new to the Conference or an event veteran, we hope that you will enjoy these new opportunities exclusively-designed for law firm attendees.  Bring your appetite, questions, and observations!