February 6, 2014
New to Law Firm Pro Bono?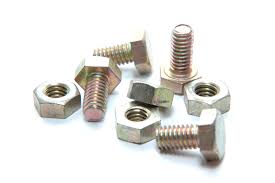 Has your firm of more than 50 lawyers recently created or restructured a formal pro bono program?  Is your firm planning to do so in 2014?  Are you a newly appointed managing partner, practice group or office leader, pro bono committee chair or member, pro bono counsel, partner, director, manager, or coordinator?  If so, join us bright and early on March 5 for Law Firm Pro Bono 101 to jumpstart the 2014 PBI Annual Conference.
Law Firm Pro Bono 101 offers a comprehensive, participatory crash course on the basics of structuring, implementing, and administering successful law firm pro bono programs.  Law Firm Pro Bono Project staff members will also be available to provide participants individualized tips for navigating the Conference in order to maximize the experience, and introduce attendees to the resources and support available from the Project all year round.  This pre-Conference session is particularly helpful for first-time attendees.
As a bonus, each 101 attendee will receive a "Nuts and Bolts of Law Firm Pro Bono" flashdrive.  This resource includes examples of law firm pro bono annual reports, pro bono policies and procedures, pro bono awards, pro bono marketing, numerous PBI original publications, and other resources that will help you improve your firm's pro bono program, without having to reinvent the wheel.
Pre-registration is required for this program, so please email PBIEvents@courtesyassoc.com or call 202.973.8720 to enroll.  Don't miss out on this popular session!
We have expanded our pre-Conference offerings this year for more experienced pro bono leaders – check out these new sessions to see if they are right for you.