January 15, 2014
Upcoming Webinar: Right to Practice Pro Bono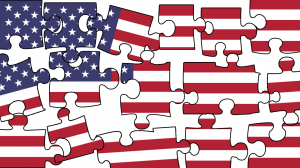 PBI will host the webinar "In-House Pro Bono: Developments in the Right to Practice Pro Bono" on January 29 at 12:30 p.m. EST.  This one-hour program, hosted in conjunction with West LegalEdcenter, will explore recent developments in multijurisdictional practice rules.
The following panelists will discuss how many jurisdictions limit or unnecessarily restrict the provision of pro bono legal services by in-house counsel who are licensed in a jurisdiction different from the one in which they are authorized to work for their employer.
Cynthia Beagles, Attorney, American Kennel Club
Michael Bergmann, Executive Director, Public Interest Law Initiative
David Brill, General Counsel, Senior Vice President, and Secretary, American Stock & Trust Co.
Adam Hellman, Sr. Associate General Counsel, UnitedHealth Group Incorporated**
Eve Runyon, Director, Corporate Pro Bono
Looking to get up-to-date on the practice rules before the webinar? If so, make sure to view CPBO's interactive map. The map provides information on registration requirements and pro bono rules governing non-locally licensed U.S. attorneys practicing locally in state. In conjunction with the map, CPBO offers a paper that details the right to practice pro bono for in-house counsel in the U.S.
CLE credit is available for this program in many states. Corporate participants should contact CPBO Project Assistant Eric Florenz to register or to submit questions in advance of the program.
Registration is free for Law Firm Pro Bono Project Member Law Firms. Law firm participants should contact Law Firm Project Assistant Eva Richardson for registration information or to submit questions.
** denotes a Signatory to the Corporate Pro Bono Challenge®