February 26, 2013
A Whole Greater than the Sum of its Parts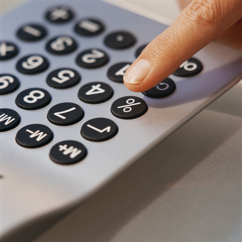 Recently, PBI hosted a webinar, "1+1 = 3: Aligning Corporate Social Responsibility and Pro Bono," in conjunction with West LegalEdcenter. The program explored the intersection of corporate social responsibility (CSR) and pro bono, paying particular attention to how legal institutions can use pro bono to complement their organization's larger philanthropic efforts. The program featured experts:
Mark R. Daniel, vice president and group managing counsel, patents at Merck & Co., Inc.**;
James R. Jenkins, senior vice president and recently retired general counsel of Deere & Company**; and
Esther F. Lardent, president and CEO, Pro Bono Institute.
But the learning doesn't stop with the webinar if you're planning to attend the 2013 PBI Annual Conference. Come to the session "Integrating Pro Bono, CSR, and Charitable Giving for Maximum Impact" on March 15, 11 a.m. – 12 p.m.
If you missed the webinar and can't make the Conference, you will soon be able to access the webinar on-demand here, along with all of the supplemental materials. The program is free to Law Firm Pro Bono Project Member firms.
Corporate participants can receive purchase information from Corporate Pro Bono Project Assistant Eric Florenz. CLE credit is available in many states for this program.
**denotes a Signatory to the Corporate Pro Bono ChallengeSM