February 19, 2013
Mile High Pro Bono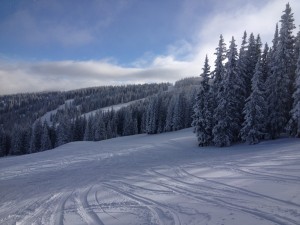 CPBO wrapped up the month of January by visiting Denver to co-host its first Clinic in a BoxSM Program of 2013.  Working with the Association of Corporate Counsel Colorado Chapter (ACC Colorado), Holland & Hart LLP*†, Community Resource Center, Colorado Nonprofit Association, and Colorado Lawyers Committee, the clinic was an undeniable success, at which 47 volunteers assisted 19 nonprofit clients.
The clinic began with a few welcoming remarks from the host organizations, after which lawyers from Holland & Hart led a 90-minute, CLE eligible, training session for the volunteers. The experts navigated through myriad complex legal topics and prepared the volunteers to meet with their assigned client. Following training, the volunteers were split into small teams to meet with their nonprofit clients.
The clients, all from Denver and the surrounding areas, each met with a team of volunteers to receive comprehensive legal audits of their organizations. The clients, whose organizations have more than 90,000 ultimate beneficiaries, provide underserved communities in the greater Denver area with a variety of services, including counseling, health care, and housing assistance. The two-hour audit session provided client representatives with an understanding of each organization's legal health and other relevant legal issues. One client representative noted that the clinic was a great experience and she now "knows where to focus [her] energy to resolve some of the legal issues."
The PBEye applauds Denver's continued commitment to pro bono. Those interested in learning more about CPBO's recent clinics should click here. You may also contact CPBO Director Eve Runyon to learn more about hosting a Clinic in a BoxSM Program.
* denotes a Signatory to the Law Firm Pro Bono Challenge®
† denotes a Member of the Law Firm Pro Bono Project