February 6, 2013
Upcoming Webinar: Aligning Corporate Social Responsibility and Pro Bono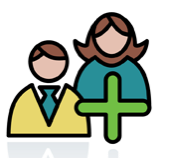 On February 22 at 2:30 p.m. EST, PBI and CPBO are hosting the webinar "1 + 1 = 3: Aligning Corporate Social Responsibility and Pro Bono." The program will detail multiple ways for legal institutions to align their pro bono efforts with the company's philanthropic, community service, and skills-based volunteer efforts.
The following panelists will discuss how integration of corporate social responsibility and pro bono efforts often supplement larger philanthropic efforts:
Mark Daniel – Vice President and Group Managing Counsel, Merck & Co., Inc.**
James Jenkins – Senior Vice President, Deere & Company**
Esther Lardent – President & CEO, Pro Bono Institute
Please join us to learn more about the benefits of alignment and discover how to have greater impact on the clients and communities you serve. The webinar will be particularly useful for pro bono leaders at legal departments, as well as foundation directors.
Registration is required to access this program, either live or on-demand as a recording. Corporate participants should contact CPBO Project Assistant Eric Florenz to register or to submit questions in advance of the program.
Registration is free for Law Firm Pro Bono Project Members. Law firm participants should contact Law Firm Project Assistant Christine Sutherland for registration information or to submit questions.
**denotes a Signatory to the Corporate Pro Bono ChallengeSM