December 11, 2012
PBI's Got Seoul
PBI is often called upon to share our expertise in law firm, in-house, and global pro bono.  Just last week, we released, in conjunction with Latham & Watkins LLP*†, a survey of pro bono practices and opportunities in more than 70 countries—from Angola to Venezuela—that describes the legal landscape and provides essential details about local legal aid programs, unmet legal needs, and rules that shape the framework for pro bono legal services.  In addition, we frequently serve as resources and trainers for pro bono programs around the world.   In that capacity, we help organize and participate in a variety of events worldwide—most recently in Mexico—that have proven useful in helping develop a culture of pro bono in emerging markets.
This week, we'll be traveling abroad again.  PBI President and CEO Esther F. Lardent will be traveling to Seoul, South Korea, to participate in South Korea's first pro bono symposium, hosted by Bae, Kim & Lee LLC.  This symposium couldn't be timelier as many large law firms are rushing to set up offices in South Korea, now that the country has begun to liberalize its legal market.  More than 15 U.S. and U.K. firms have either opened branches in Korea or have announced that they intend to do so in 2013.
Lardent will be presenting an introduction and overview of pro bono activities in the U.S.  Other topics will include best practices for administering law firm pro bono programs, promoting pro bono work and engaging law firm lawyers, and gaining support from firm management.  Lardent will also be participating in a separate roundtable discussion with representatives from O'Melveny and Myers LLP*, Simpson Thacher & Bartlett LLP*, Bae, Kim & Lee LLC, and other Korean-native firms.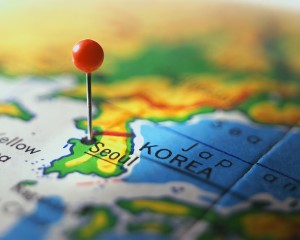 We were first introduced to the emerging pro bono culture in South Korea in 2006, when we met with and advised a delegation of lawyers who were on a listening tour of the U.S. to generate ideas and best practices that they could take back home, adapt, and implement.  We are excited to participate in this symposium and look forward to learning more about the current state of pro bono in Korea.  Don't forget to check out Esther's live tweets from Seoul!
* denotes a Signatory to the Law Firm Pro Bono Challenge®
† denotes a Member of the Law Firm Pro Bono Project