October 4, 2012
Pro Bono Goes to the Supreme Court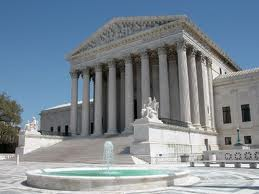 The U.S. Supreme Court began a new term Monday and its docket is full of especially weighty issues.
On October 10, the Court will hear oral arguments in Fisher v. University of Texas at Austin, a significant challenge to the use of affirmative action in higher education, and one in which we at The PBEye are particularly interested because of its significant draw of pro bono work.  Abigail Fisher, a white student who was denied admission, challenged the University of Texas's admission policy as unconstitutional, arguing that the Court should overrule its opinion in Grutter v. Bollinger (2003), which held that race can play a limited role in college admissions decisions.  Texas uses multiple factors, including community service, work experience, extracurricular activities, awards, and race to fill the last 20 to 25 percent of the spots in its freshman classes, for those who are not admitted automatically under the Texas Top Ten Percent Law.
Many law firms and lawyers are providing pro bono representation to public interest and civil rights organizations, educators and student organizations, former military leaders, and others in the case.  Here are several firms, among others, which have filed amicus briefs in this high-profile case:
A lot of firms are involved in pro bono work related to cases before the Supreme Court this term—is yours?  Leave us a comment and tell us about it.
* denotes a Signatory to the Law Firm Pro Bono Challenge®
† denotes a Member of the Law Firm Pro Bono Project