September 6, 2012
Coming Soon: Elections Webinar!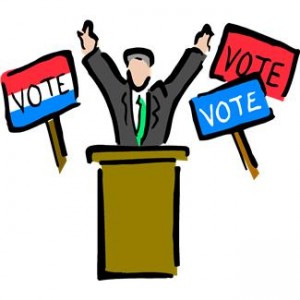 What do Stephen Colbert, Barbra Streisand, and The PBEye have in common?  We are all interested in voting rights and the upcoming election.  As the 2012 presidential election captures our attention and November 6 gets closer, one thing is certain:  many eligible voters will have trouble casting ballots on Election Day.  Voting is at the heart of our democracy; yet our voting system remains imperfect and deeply flawed. A number of prominent civil rights and public interest groups are leading non-partisan, critical efforts to ensure that every eligible voter can vote and that every proper vote is counted.
Join us for Pro Bono in Practice: Elections, on September 14 at 12 p.m. EDT.  This timely webinar, hosted  in conjunction with West LegalEdcenter, will explore elections and the legal issues that surround them, which are fertile ground for lawyers, law firms, and legal departments looking to develop or expand their pro bono practice.  Pro bono lawyers have roles to play at all levels of the election protection and reform processes on Election Day and year-round.  The discussion will include emerging issues, how to get started, opportunities for collaboration, and opportunities for involvement that range from litigation and legal research to policy advocacy and system reform.  The program will feature experts from The Lawyers' Committee for Civil Rights Under Law, the Brennan Center for Justice at NYU Law School, and Proskauer Rose LLP*†.
CLE credit is available in many states for this program.  Registration is free for Law Firm Pro Bono Project Member Law Firms.  Law firm participants should contact Law Firm Project Assistant Christine Sutherland for the promotional code to register for the webinar or for information on becoming a Member of the Law Firm Project.  In-house participants should contact Corporate Pro Bono Assistant Eric Florenz for registration information.  The program will also be available on-demand shortly after the original broadcast date.
In addition, be sure to check out the 2012 edition of the Law Firm Pro Bono Project's publication Facing the Challenges of Citizenship: Election-Related Pro Bono Opportunities, which is available for download (free for Law Firm Project Members) from our resource Clearinghouse.
* denotes a Signatory to the Law Firm Pro Bono Challenge®
† denotes a Member of the Law Firm Pro Bono Project