August 16, 2012
Happy Birthday Julia Child!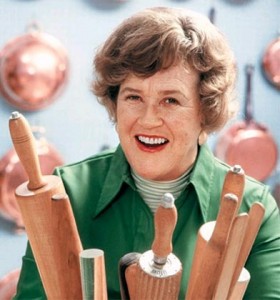 With legendary chef Julia Child's 100th birthday this week, we at The PBEye have been thinking about pro bono efforts designed to increase access to nutritious food, and we hope you have too. As a society, we continue to pay greater attention to the food we eat and the impact it has on our health and well-being, and while the number of poor residents in the U.S. is on track to climb to levels unseen in nearly half a century, firms pursuing pro bono work in this field have the potential to make a significant impact in a community. Some good examples are firms transforming an abandoned lot into a productive urban farm or breaking through bureaucratic barriers to food stamp distribution or access to school meal programs. Pro bono efforts designed to fight hunger and increase access to nutritious food are likely to enjoy broad support – beyond just foodies!
Recently uploaded to our new resource Clearinghouse, the Law Firm Pro Bono Project's publication Pro Bono Food for Thought: Improving Access to Nutrition highlights impactful pro bono projects focused on promoting the availability of healthy food.
Access to this publication and many more on the Clearinghouse is free for Law Firm Project Member Firms by instant download.  Member Firms can register for the Clearinghouse by clicking here, and there's no limit to the number of individual accounts a firm can have.  If you are not a Member, join today!  Non-members may also access the Clearinghouse and purchase select documents.