June 11, 2012
Clearinghouse Launches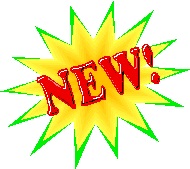 The Law Firm Pro Bono Project is proud to introduce its new Clearinghouse.  The Clearinghouse is a one-stop online resource for publications and other best practices in law firm pro bono.
The continually growing catalog comprises 15 years of PBI's research and expert analysis with additional resources from trusted and verified sources.  We've only just begun adding materials and will continue to add new material regularly.  Resources include:
PBI original publications;
best practices for program structure;
attorney interest surveys;
law firm annual reports; and
reports on the Law Firm Pro Bono Challenge® statistics.
Access to materials is free to Law Firm Project Member Firms by instant download.  Member Firms can register for Clearinghouse access by clicking here, and there's no limit to the number of individual accounts a firm can have.  If you are not a Member, join today!  Non-Members may also access the Clearinghouse and purchase select documents.  If you have any questions or need assistance with registration, please contact Law Firm Project Assistant Christine Sutherland.