May 25, 2012
Pro Bono Summer Reading
Looking for a pro bono-themed book to read this summer?  Last year, our reading suggestions included the best-selling The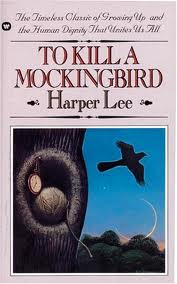 Immortal Life of Henrietta Lacks.  As we kick off the unofficial start of summer this holiday weekend, we thought we would highlight a Pulitzer Prize-winning classic.  Harper Lee's To Kill A Mockingbird, published in 1960, has become a novel near and dear to many lawyers' hearts.
Atticus Finch, a middle-aged lawyer and single father who skillfully raises his children in a small town in Alabama, is appointed by the court to defend Tom Robinson, an African-American accused of raping a white woman.   Although many of the town's citizens disapprove, Atticus agrees to defend Tom on a pro bono basis.  Not only does Atticus defend his client, but he ultimately fights against the town's deep-seeded racism that allowed his client to be charged in the first place.  This novel is a great read that not only highlights the importance of pro bono service, including representing unpopular clients and causes, but also touches on issues of race, morality, parenting, friendship, gender, and ethics.
Many believe that the fictional Atticus Finch embodies the characteristics and professionalism of a model lawyer and reminds many why they joined the legal profession in the first place.  (The American Film Institute voted Atticus Finch, who was portrayed in the film adaptation of the book by Gregory Peck, as the "Greatest Hero in American Film."  The movie is celebrating its 50th anniversary this year to much fanfare.)  If it's been a while since you last read this classic, toss a copy into your beach bag (or download it to your e-reader) and remind yourself of your commitment to justice and what every lawyer practicing today aspires to be.
Do you have any pro bono-related summer reading recommendations?  Leave us a comment and let us know.