March 26, 2012
Got a "Tweet" Tooth?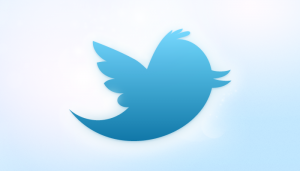 You've probably already guessed that The PBEye is a big fan of social media (more here and here).   And we're excited to report that, this year, the Pro Bono Institute Annual Conference is going to be Twitter-friendly!  You read that right, folks!  You can tweet till your heart's content, live from the Conference. 
For the first time ever, all sessions are open to tweeting — and we want you to tweet your experiences at the Annual Conference.  Of course, in keeping with the uniqueness of our Conference, we adhere to the "What happens at the PBI Annual Conference stays at the PBI Annual Conference" rule, and ask that our tweeters not attribute remarks to participants.
So, if you're coming to the Conference later this week, please use the hashtag #pbi2012.  And just for fun, look out for our friends, @lisawborden, @ProBonoDude, @sweetblogomine, and @nicholas_patrick, whom we hope to see tweeting from the Conference as well.  Will you be at the Conference?  Why not think about live tweeting — and definitely give us a shout at @probonoinst.  We'd love to hear from you!