March 14, 2012
Get Your Global On!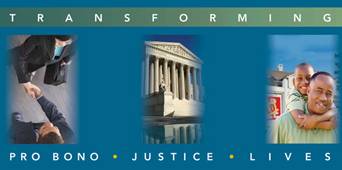 Calling all global pro bono enthusiasts!  Join our expert panelists at PBI's Annual Conference to explore global pro bono best practices or bone up on the business case for global pro bono.
If you're looking for a new global pro bono project, but uncertain as to how to move forward or what steps to take, join A4ID Chief Executive Yasmin Batliwala; PILnet Executive Director Edwin Rekosh; and Freehills Foundation Executive Director/Freehills† Pro Bono Counsel Annette Bain for "Global Pro Bono: Best Practices."  This interactive session will explore the unique obstacles that global pro bono work can present and offer tips for turning an interest in a global pro bono effort into a reality.  Learn how to assess the viability of your concept, making sure it can generate meaningful work, structure the project, identify trusted intermediaries and partners, and ensure the careful vetting that must take place before embarking on a new global pro bono initiative.
And, if you just can't get enough global, PBI is offering a second session, "Making the Business Case for Global Pro Bono."  Microsoft Corporation** Associate General Counsel Anne Kelley; Baker & McKenzie*† Partner/Global Director of Corporate Social Responsibility Madeleine Schachter; and PBI President and CEO Esther F. Lardent will help you gain a nuanced understanding of the business benefits of incorporating a global pro bono element into your existing pro bono or CSR (corporate social responsibility) scheme.  Learn how law firms and legal departments use global pro bono to stimulate and engage legal staff, integrate remote offices and practice groups, build reputation, knowledge, and contacts abroad, attract clients and customers, and recruit and retain employees.
A staunch supporter of pro bono, Mother Nature has pledged that D.C.'s famed cherry blossoms will be in peak bloom during the Annual Conference.  Drop us a line to learn more. We hope to see you later this month in Washington, D.C.!
* denotes a Signatory to the Law Firm Pro Bono Challenge®
† denotes a Member of the Law Firm Pro Bono Project
**denotes a Signatory to the Corporate Pro Bono ChallengeSM