March 6, 2012
Non-Lawyers Can Do Pro Bono, Too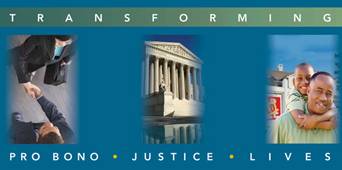 Join PBI at our Annual Conference to learn about the important role non-lawyers can play in your pro bono efforts.  
Involving non-lawyers not only aids pro bono clients, but it also can confer benefits to the law firm or legal department doing pro bono work.  PBI has published a several articles on this topic.  The PBEye has highlighted the contributions non-lawyers make to pro bono projects at law firms and legal departments across the country.  PBI's Law Firm Project has published a longer paper called Broadening the Bench: Involving Nonlawyer Staff in Law Firm Pro Bono.  To receive a copy of the paper, contact Christine Sutherland.
At the Annual Conference, PBI will present  "Expanding Your Pro Bono Capacity: Meaningful Use of Non-Lawyers, a session led by Evelyn Becker, pro bono director at Children's Law Center; Mary Benton, pro bono partner at Alston & Bird LLP*†; and Traci Braun, assistant general counsel at Exelon Corporation**.  The panelists have a great deal of experience involving non-lawyers in the pro bono work of their respective organizations, and we are excited to have them share their ideas and advice.
Drop us a line to learn more about the Annual Conference.  We hope to see you later this month in Washington, D.C.!
* denotes a Signatory to the Law Firm Pro Bono Challenge®
† denotes a Member of the Law Firm Pro Bono Project
**denotes a Signatory to the Corporate Pro Bono ChallengeSM