February 2, 2012
Back to the Future
Has your firm, of more than 50 lawyers, recently created or restructured a formal pro bono program or are planning to do so in 2012?  Are you a newly appointed managing partner, pro bono committee chair, pro bono counsel, partner, or coordinator?  If so, please join us for Law Firm Pro Bono 101, on March 28 at 8:30 a.m., to jumpstart this year's Annual Conference.
Law Firm Pro Bono 101 is a comprehensive, participatory crash course on the basics of restructuring, implementing, and administering successful law firm pro bono programs.  PBI staff members will be available to provide individualized tips for navigating the Conference in order to maximize the experience and introduce attendees to the resources and support available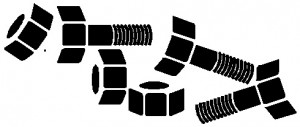 from the Law Firm Pro Bono Project.
And, you won't go home empty handed.  In addition to a continental breakfast and the Conference materials on a flashdrive, each 101 attendee will be the proud owner of a brand new "Nuts and Bolts of Law Firm Pro Bono" CD, which includes examples of various annual reports, pro bono policies and procedures, pro bono awards, global pro bono opportunities, law firm pro bono marketing, numerous original Pro Bono Institute publications, and other resources that will assist you in improving your firm's pro bono program.
Pre-registration is required for this program, and space is limited, so sign up today through the registration page on your invitation.  If you did not receive an invitation to the Annual Conference please contact PBIEvents@courtesyassoc.com.
Also, new this year, for first-time law firm attendees, Alston & Bird LLP* will be generously hosting an informal reception, the evening of March 27, to kick off this year's Annual Conference.  This will be a great opportunity to network and get Conference tips to maximize your experience.
Don't miss out on this popular session and exciting new reception!  We hope to see you there!
*denotes a Signatory to the Law Firm Pro Bono Challenge®