January 18, 2012
Calling All Good Global Citizens!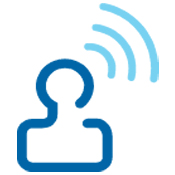 On February 7, at 12:00 p.m. EST, CPBO and PBI's Global Pro Bono Project are bringing you an exciting webinar, "Exploring In-House Global Pro Bono."  In-house leaders Bruce Ives, vice president and deputy general counsel at Hewlett-Packard Company**; Esteban Mazzucco, legal director for Latin America South at Syngenta; and Michael Sposato, deputy general counsel at Caterpillar Inc.**, will share their experiences and perspectives on doing global pro bono work.  Topics to be tackled by our trio of experts include:
identifying quality global pro bono partners and projects;
structuring and managing a global pro bono component;
leveraging in-house resources by partnering with law firms and NGOs;
understanding multijurisdictional practice issues;
identifying and overcoming obstacles in jurisdictions with no history or tradition of pro bono;
teambuilding and engaging remote offices through collaborative global pro bono projects;
involving non-lawyer staff in global pro bono;
enhancing employee recruitment, retention and advancement through global pro bono;
boosting business and building reputation in emerging markets by advancing democracy and the rule of law through pro bono;
and, much more!
Whether you're interested in engaging your offices abroad in pro bono, acquiring unique new legal skills and experiences, traveling to improve the lives of people in a place you've only read about, or bringing your legal talent to bear on the world's most pressing problems without ever leaving your desk, our expert panelists agree that global pro bono opportunities exist for any lawyer, anywhere, with any skill set.
Please join us to discover the power of global pro bono in stimulating and engaging in-house legal professionals while enhancing your company's existing CSR scheme!  CLE credit is available for this program in many states.  Registration is required to access this program, either live or on-demand as a recording.  To register or to submit questions in advance of the program, please contact CPBO Project Assistant Sarah Neuman.
**denotes a Signatory to the Corporate Pro Bono ChallengeSM