November 1, 2011
Pro Bono Food for Thought
Looking forward to First Lady Michelle Obama's book, American Grown, hitting the shelves in April 2012?  Why wait to read about healthy initiatives? The Law Firm Pro Bono Project's publication Pro Bono Food for Thought: Improving Access to Nutrition is available now.
As we've reported previously, pro bono efforts designed to fight hunger and increase access to nutritious food are likely to enjoy broad support throughout a firm or legal department.  Because this is an emerging area that many people – not just foodies – feel especially passionate about, you may be able to excite and engage a certain segment of your attorneys, including some who may not have previously been the most active pro bono volunteers.  The work is also appealing because of the potential to make a significant impact in a community, for example by transforming an abandoned lot into a productive urban farm or cutting through bureaucratic barriers obstructing food stamp distribution or access to school meal programs.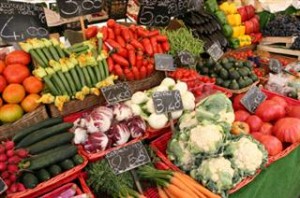 As we continue to pay greater attention to food access, firms pursuing pro bono work in this field have the chance to be at the forefront and distinguish themselves as exemplified by the Law Firm Pro Bono Challenge® Signatories, whose work is highlighted in this publication.
To learn more about these impactful pro bono projects, contact Law Firm Project Assistant Christine Sutherland for a copy of Pro Bono Food for Thought: Improving Access to Nutrition.
Are you engaged in an innovative pro bono project that promotes access to healthy food in low-income communities, either at home or abroad?  Leave us a comment and let us know.