August 26, 2011
Forget the Gold Watch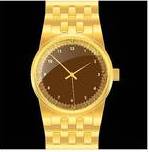 Several firms have created special and lasting ways to honor an attorney's commitment to the firm, pro bono, and public service.  Many firms name their internal pro bono awards for attorneys who have tirelessly supported pro bono service through their careers.  We endorse those meaningful and visible tributes.  For attorneys who have made significant contributions to their communities, the following examples of innovative honors are especially fitting:
Bradley Arant Boult Cummings LLP* gives the Douglas Arant Public Interest Fellowship in honor of one of firm's early partners, who was committed to pro bono service.  This fellowship is given to a summer associate, allowing him/her to split a summer between working at one of the firm's offices and at a public service organization.
Crowell & Moring LLP* paid tribute to Eldon "Took" Crowell by establishing the Took Crowell Institute for At-Risk Youth at the University of the District of Columbia David A. Clark School of Law.  The firm's first chairman, Mr. Crowell, was a champion of pro bono legal service, arranging for Crowell & Moring to be the first firm program to sponsor a lawyer through the Equal Justice Works postgraduate fellowship program.  By providing more than 10,000 hours of pro bono representation each year, the Institute will build off the law school's existing programs to advocate on behalf of at-risk youth.
Last year, Drinker Biddle & Reath LLP* established the Barbara McDowell Pro Bono Initiative in memory of partner Jerry Hartman's late wife.  McDowell was widely recognized as a national leader in public interest advocacy.  The Initiative seeks to achieve important social justice reforms through high impact litigation on behalf of individuals and organizations unable to afford legal services.
Wilmer Cutler Pickering Hale and Dorr LLP* annually awards Pickering Fellowships in honor of John H. Pickering, one of the firm's founders.  Pickering demonstrated a life-long commitment to public service and was a loyal friend to PBI.  In honor of his legacy, the Fellowships program provides selected associates the opportunity to spend six months working for a pro bono organization.  These inspiring programs not only honor the attorney in whose name they are created, but they also foster a commitment to pro bono in future generations of attorneys.
Has your firm found a unique way to honor the pro bono commitment of one of its members?  Tell us about it!
And, if your firm is searching for a meaningful tribute for an attorney, please contact us for other examples of firms honoring the pro bono service of their members.
Hat tip to PBI intern Megan Brown for her help with this story.
*denotes a Signatory to the Law Firm Pro Bono Challenge®