July 6, 2011
Meet PBI's Summer Crew!
The Pro Bono Institute is pleased to welcome its second class of Sheehan Scholars.  Bob Sheehan, Skadden, Arps, Slate, Meagher & Flom LLP's* Pro Bono Partner, former Executive Partner (1994-2009), and Co-Chair of the Law Firm Pro Bono Project® Advisory Committee, and his family provided PBI with the support to launch this new program last year, which has been named in his honor in recognition of his extraordinary pro bono leadership.  We are grateful to the Sheehan family for their support and to the scholars for spending their summers with us.
The 2011 Sheehan Scholars, an impressive group of rising 2Ls, who have been hard at work for several weeks now, are: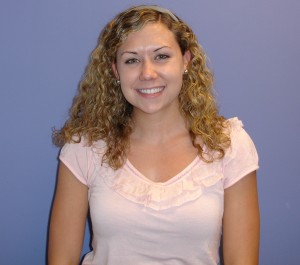 Jessica Brierly-Snowden
Jessica comes to us from Indiana University's Maurer School of Law where she is a rising 2L. Following a stint at the D.C. Public Defender Service, she has her heart set on becoming a public defender. A fierce advocate for respecting and protecting prisoners' rights, Jessica has worked on a major class action civil rights lawsuit involving sexual abuse of female inmates by prison guards. As a volunteer for the Prison Creative Arts Project, she helped display the nation's largest exhibition of prisoners' art, helped conduct a theater workshop at a women's prison, and worked with incarcerated youth to form a creative writing portfolio and facilitate a dance workshop. In her free time, Jessica does her part to increase access to justice for indigent members of her community by volunteering at Shalom Legal HELP Clinic and Benefits Clinic.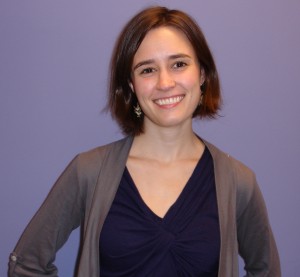 Megan Brown
Megan comes to us from George Washington University Law School where she is a rising 2L. She spent time studying art and art history in Florence Italy, where she caught the incurable travel bug that has fueled her interest in exploring a career in private international law. She is particularly interested in anti-money-laundering work and in combating bribery and corruption. Megan's weekly live broadcasts as a radio show host during college, where much of the dialogue was ad-lib, were great practice for a career legal advocacy. In her free time, Megan blows off steam by rock-climbing.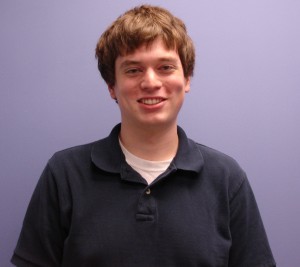 Matthew Magner
Matt comes to us from Georgetown University Law Center where he is a rising 2L. After serving for a number of years as a math tutor and teaching assistant, he is currently exploring coursework in child advocacy and education law as he seeks to define his legal career path. Matt, who co-founded an improvisation troupe "On the Fly Improv" during college, suspects that his experience as a theatrical stage director, actor, and improviser will serve him well in the always-on-your-toes business of law.
The Sheehan Scholars are joined this summer by a terrific group of undergraduate interns: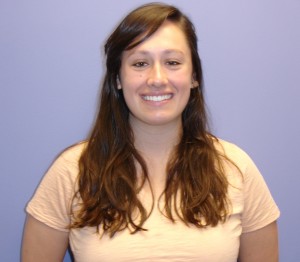 Mallory Kennedy
Mal comes to us from Davidson College in North Carolina where she is pursuing a B.A. in Political Science, International Studies. Last year Mallory studied art, film, and renaissance history abroad in Florence, Italy. Mallory's interest in developmental politics and international human rights first began in high school, when she traveled to Honduran villages to translate for doctors with a medical brigade. Mallory serves as President of Davidson College's chapter of Building Tomorrow, an organization dedicated to building schools in Uganda. Mallory is also involved in Global Zero, an organization that advocates for the elimination of nuclear weapons worldwide.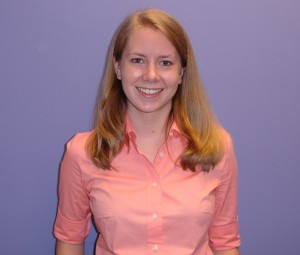 Lauren Rabb
Lauren comes to us from the College of William & Mary where she is pursuing a B.A. degree with a double major in English and Psychology. Last year Lauren studied abroad in Cambridge, U.K., where some of her extended family resides. This summer, Lauren brings her talents to bear on PBI's social media endeavors. At school she drives the campus safe-ride van known as Steer Clear and also leads a local Brownie troop. Her innate passion and aptitude for writing have fueled her interest in exploring a nonprofit career writing for a psychology journal.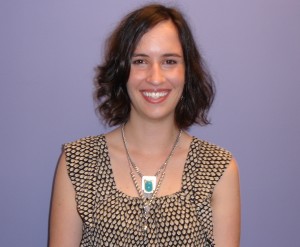 Lucy Stephenson
Lucy comes to us all the way from Oz, where she is simultaneously pursuing a Bachelor of Laws (LL.B.) degree and a Bachelor of Arts degree in Political Science at the University of Melbourne. She spent spring semester studying abroad at Georgetown University, and is dedicating her talents this summer (winter break in Australia!) to PBI. A leading Australian law firm, Clayton Utz, has already snapped Lucy up, and she hopes to contribute to the firm's litigation, energy and resources and government departments post-graduation. A keen outdoorswoman, Lucy has conquered the grueling three-week-long "Kosi-to-Coast" trek carrying 66 lbs. of gear and supplies; the journey involved snowshoeing, hiking, rafting, swimming, and camping. Her most recent feat was to hike the famed Overland Track, a six-day, 40-mile trek through the heart of the Tasmanian wilderness.  
Our interns and Sheehan Scholars are working on a variety of projects – large and small – for Corporate Pro Bono, the Law Firm Pro Bono Project®, Second Acts®, the Global Pro Bono Project, and our communications department.  You've already seen the fruits of their labors and will continue to do so in the weeks and months ahead.
PBI is grateful for their hard work and dedication, and we especially enjoy their energy and fresh perspectives.  It's inspiring to have such talented people share their time with us. We are also appreciative of the firms and individuals, such as Steve Hanlon at Holland & Knight LLP* and Venable LLP*, who support our summer program by inviting our interns to events and donating time to provide additional professional development opportunities.
If you know of a student or lawyer who may be interested in spending time working at PBI, as a deferred associate, as part of a sabbatical or leave, or as a volunteer intern, please send an inquiry to jobs@probonoinst.org.
 *denotes a Signatory to the Law Firm Pro Bono Challenge®
 Hat tip to PBI Intern Lauren Rabb for her help with this story