June 27, 2011
Canuck Corporations Embrace Pro Bono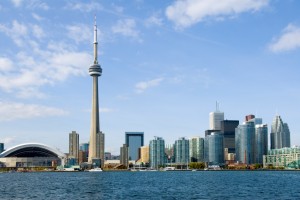 Teen sensation Justin Bieber ain't the only hot ticket out of Ontario these days. This evening at the happy hour, the Ontario Chapter of the Association for Corporate Counsel will team up with Pro Bono Law Ontario to launch the IN Your Corner campaign over cocktails!
The campaign encourages corporate legal departments to partner up with local legal service providers to offer turnkey pro bono opportunities to corporate lawyers and transform in-house legal culture. The Volunteer Lawyers Service, Child Advocacy Project's Education Law Program, and Law Help Ontario are among the NGOs that will harness in-house legal talent to assist persons of limited means.
In a show of support for this pro bono initiative, special guest Laurie Pawlitza, treasurer of the Law Society of Upper Canada, will help kick off tonight's shindig.
Mad props from The PBEye to Ontario's corporate legal community for its commitment to enhance access to justice through in-house pro bono.
Are you in the know about an exciting emerging pro bono initiative abroad? Tell us all about it.