June 1, 2011
Pro Bono for Our Veterans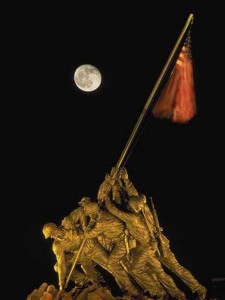 In the spirit of Memorial Day this week, we at the PBEye are excited to highlight the work of some in-house counsel that are providing pro bono legal assistance to America's veterans.  Veterans work is of increasing interest to in-house counsel. In fact, CPBO's recently published Benchmarking Survey found that 37.4 percent of responding legal departments represent veterans as part of their formal pro bono programs.
The National Veterans Legal Service Program (NVLSP) is one potential partner for attorneys seeking to provide assistance to veterans.  According to NVLSP, for many veterans the promise of a fair benefits appeal process under the 1988 Veterans' Judicial Review Act has proved elusive.  More than 70 percent of those who appeal to the U.S. Court of Appeals for Veterans Claims do not have a representative at the time they file their appeal. This is in large part because they are unable to afford an attorney. Unrepresented veterans are obviously at a significant disadvantage in litigating against the U.S. Department of Veterans Affairs (VA) General Counsel's Office, which represents the VA in all court proceedings. Mentally and physically disabled veterans may be especially disadvantaged.
A number of Corporate Pro Bono ChallengeSM Signatories represent veterans during the appeals process or provide other legal advice to service members.  Verizon's* pro bono committee has selected veterans work as one of its core focus areas in an effort to align its pro bono work with the company's larger CSR efforts to assist returning veterans.  Working with NVLSP and DLA Piper (US) LLP**, members of the Verizon legal department have successfully submitted appeals on behalf of veterans who did not receive the full extent of benefits they were owed.  In addition, a team of Verizon attorneys and legal staff has assisted returning veterans to set up a small business.
Lawyers and legal staff at Aetna*, AT&T*, Computer Sciences Corporation*, Duke Energy Corporation*, Ford*, General Motors*, and Merck* provide pro bono legal representation in disability, discharge, and veterans' benefits cases to service members.  Members of the Caterpillar* and Shell Oil Company* legal department participate in clinics to offer advice on benefits and disability claims and to help veterans prepare powers of attorney for health care and property. 
And keep your eyes peeled for an upcoming Pro Bono Wire story about Hewlett-Packard's* work with veterans.
*denotes Signatory to Corporate Pro Bono ChallengeSM
**denotes Signatory to the Law Firm Pro Bono Challenge®