June 1, 2011
June Happenings: PBI Webinar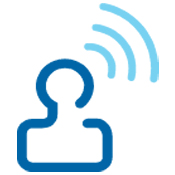 The PBEye is always excited to learn something new, and any time we can do it from comfort of our desks is an added bonus.  Coming up on June 7 at 12:30 p.m. EDT is the webinar, "The Evolving Law Firm Business Model and Its Impact on Pro Bono," which will examine the changes faced by large law firms and the effect they will have on pro bono. 
Large law firms are changing the way they do business, including major shifts in attorney headcount, recruitment, and compensation; new approaches to professional and skill development and advancement; and shifts in billing arrangements and relationships with corporate clients. More profound changes are likely to come. This timely webinar will review these and other developments and reflect on what the changing economic landscape may mean for pro bono supporters at law firms, legal departments, and public interest organizations. This webinar is the first in the Pro Bono Institute's Best of the 2011 Seminar/Forum Series.
Speakers include our friends Jim Jones, senior vice president and chief legal officer, Hildebrandt Baker Robbins, chairman, The Hildebrandt Institute (whom we've spoken with before, here); and Ron Flagg, chair, Pro Bono and Public Interest Law Committee, Sidley Austin LLP*.
This is a program you won't want to miss!  Registration is free to Law Firm Pro Bono Project Member Law Firms. Please contact David Lipscomb for the promotional code.  Click here to register.
*denotes a Signatory to the Law Firm Pro Bono Challenge®