March 24, 2011
Merck Lawyers Think Outside the Box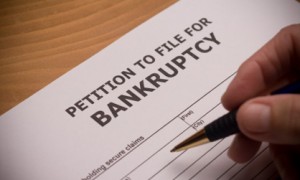 Searching for examples of time-limited pro bono engagements?  Look no further than Merck's* Bankruptcy in a Box program, hosted in partnership with Lowenstein Sandler PC** and Volunteer Lawyers for Justice (VLJ).
This project provides Merck lawyers and legal department staff the opportunity to help consumer debtors navigate the complexities of filing for bankruptcy.  Through this effort, volunteers from Merck and Lowenstein Sandler aid clients in preparing voluntary Chapter 7 bankruptcy petitions and represent them at hearings and meetings with the Chapter 7 trustees appointed to the clients' bankruptcy cases.  Working together, the project assists all of VLJ's bankruptcy clients.
Merck's pro bono committee has been successful in facilitating high participation among its attorneys by providing transportation to and from the clinic site, offering boxed lunches for volunteers, and coordinating training from Lowenstein Sandler.
John Todaro, the Merck lawyer credited with pioneering the legal department's bankruptcy program, began counseling debtors through VLJ in 2005, but quickly realized the tremendous need for a larger, more coordinated effort.  Todaro organized the first bankruptcy clinic in July 2009 and it soon became a regular pro bono event for Merck's legal department.
Since the program's inception, Merck lawyers and staff have provided legal assistance to more than 42 VLJ clients.  VLJ is a longtime partner of Merck, and receives funding for the bankruptcy program from the Merck Foundation.
Want to learn more about other successful partnership projects and best practices for partnering? Contact PBI for more information.
*denotes a Signatory to the Corporate Pro Bono ChallengeSM
**denotes a Signatory to the Law Firm Pro Bono Challenge®