March 21, 2011
Award-Worthy In-House Pro Bono, Anyone?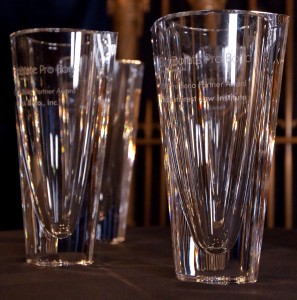 Do you know of an exceptional pro bono partnership project undertaken by an in-house legal department? Corporate Pro Bono is now accepting applications for the Corporate Pro Bono Partner Award, which recognizes innovative team approaches to pro bono work involving an in-house legal department.
Recipients of the award may comprise a two-way (i.e. one legal department with one law firm or a public interest group) or three-way (e.g. a legal department, a law firm, and a public interest group) partnership.  The criteria for selection will be:
1.) A legal pro bono project that has a demonstrated impact on its community/target group;
2.) Substantial involvement by in-house lawyers;
3.) Tangible steps toward making the partnership sustained; and
4.) Innovative substantive and/or structural (e.g., delivery model) approaches to the effort.
The award will be presented at the Pro Bono Institute Annual Dinner in New York on November 3, 2011. Winners will be receive mention in publications by Association of Corporate Counsel*, Pro Bono Institute, and CPBO.
Please submit four copies of your nomination by June 3, 2011 to Eve Runyon, project director, Corporate Pro Bono c/o Pro Bono Institute, 1025 Connecticut Avenue, NW, Washington, DC 20036.  For more information about the award or the nominations process, please contact Eve Runyon, CPBO director, at 202.729.6694.
*denotes a Signatory to the Corporate Pro Bono Challenge SM